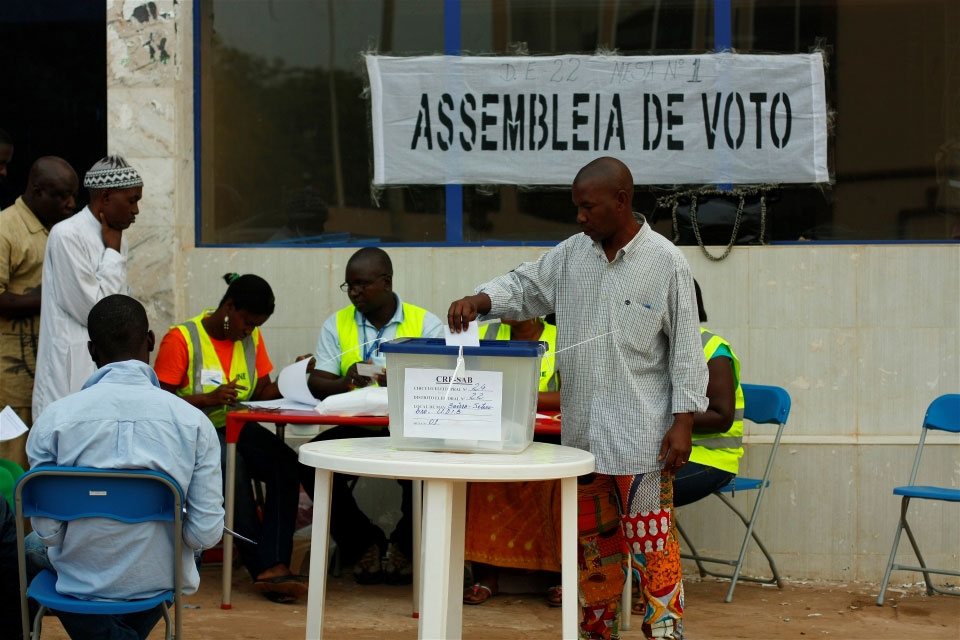 (JollofNews) – The European Union said Monday that it was resuming cooperation with Guinea-Bissau after a three-year break following "free and credible" elections held in the tiny west African nation in May.
The EU "today suspended the measures limiting EU cooperation" with Guinea-Bissau, a statement said, referring to the July 2011 suspension of direct aid to the government in response to a military takeover.
 The decision opens the way to talks between Brussels and Bissau on resuming aid to the impoverished coup-prone nation of 1.6 million people but the actual flow of funds "will take some time," an EU diplomat said.
The move will enable the EU to back reconstruction efforts by the newly elected authorities "by helping them rapidly to ensure vital state functions and provide basic social services," EU Development Commissioner Andris Piebalgs and EU foreign policy chief Catherine Ashton said in a statement.
Guinea-Bissau's new president Jose Mario Vaz took office in June and vowed to fight poverty and restore stability.
The 57-year-old Vaz is the first elected leader since the army mutinied in 2012, plunging into chaos a country that was already in the grip of powerful cocaine cartels and beset by political violence.
The EU statement said the 28-nation bloc expected the new government to fulfill reform promises "as a matter of priority".
Source: AFP