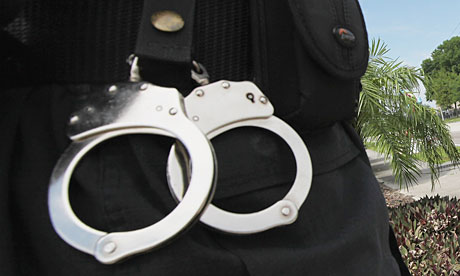 (JollofNews) – Back home to his native country of Gambia from Canada where a 23- year-old man is studying, things turned different on 20th of June
2014 upon arrival at the Banjul International Airport.
The young man whose identity is not safe for disclosure for security reasons was taken away immediately he landed in Banjul by the feared National Intelligence Agency (NIA) officers that claimed to have recognised him as one of the participants of anti-government demonstration held in Alaska, August 2012.
The demonstration was aimed at raising international awareness about the execution of nine death row prisoners by authorities in Gambia.
Sources said during the interrogation by the NIA, the young man admitted being on holidays in Alaska to his cousin Abdoulie Lowe AKA Pa Lie Lowe, one of many Gambian activists mounting pressure to see an end to tyranny in the West African state since military dictator Yahya Jammeh seized power by coup in July 1994.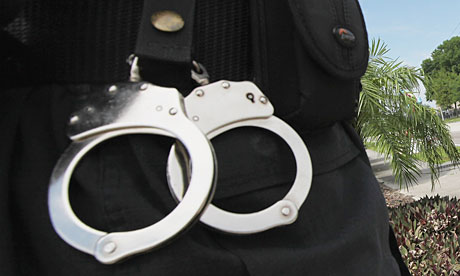 "Even though he told his interrogators not having any knowledge or involvement of the alleged demonstrator, this was not convincing," our source said.
The source added: "The agents going by photographic evidence believed the young man was part of those abroad working against Gambia government."
It has emerged that while he may not have been directly involved, an agent of the government had photos taken under cover while the said Alaska demonstration was planned at the residence of Pa Lie in Alaska, where the young man was staying..
Sources added that relying on the photo evidence; the young man was quizzed by government agents who later moved him to a secret location for further interrogation.
He was held incommunicado for three days before being released on 23 June, 2014. He was rearrested and released without charged on 27 June 30 June, 2014 being NIA officers who have urged him not to leave the country.
As we go to press, the young man is said to have escape back to Canada.
The Gambia is being ruled with an iron fist by President Yahya Jammeh who came to power in a military coup in 1994. The regime is often accused of gross human rights violations including summary executions, arbitrary arrests and continued clampdown on the
media.
Last year, the government enacted a controversial law imposes long jail terms and heavy fines to anyone found guilty of taking part in anti-government protest or using the internet to 'incite dissatisfaction or instigate violence against the government or public officials, caricature, abuse or make derogatory statements against the person or character of officials, impersonate any public official, blackmail any person or threaten to commit a criminal offence against any person even outside the country's jurisdiction.