(JollofNews) – State prosecutors in the Gambia ha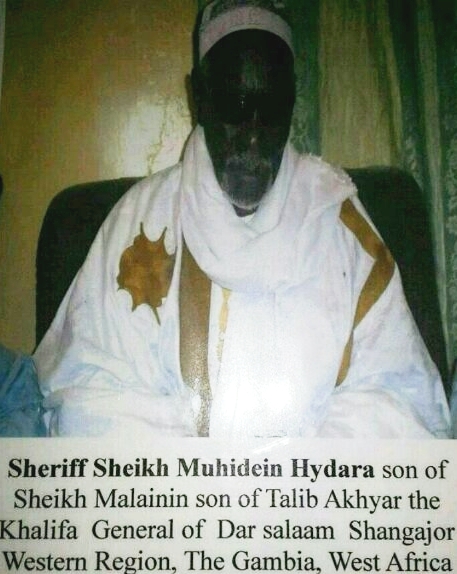 ve dragged a Muslim cleric to court for refusing to obey President Yahya Jammeh's orders to observe the
Muslim feast of Eid-ul- Fitr on July 28.
Sheikh Muhideen Hydara, 80, Khaliph General of Darsilami Sangajor, Foni Kansala District, and West Coast Region has been languishing in custody together with his village head, BuyehTouray, since their arrest last month by state security agents.
They were dragged to court on Thursday and charged with conspiracy to commit misdemeanor and disobedience of lawful order.
Prosecutors said the two men committed an offence on 29 July when they disobeyed the lawful order of President Yahya Jammeh by refusing to perform Eid-ul-Fitr prayers on 28 July as announced by Gambia Radio and Television Services.
The Kaliph general and his village head pleaded not guilty and were given a D50, 000 bail by Magistrate Dayo Small Dago of the Brikama Magistrates Court.
The case continues.