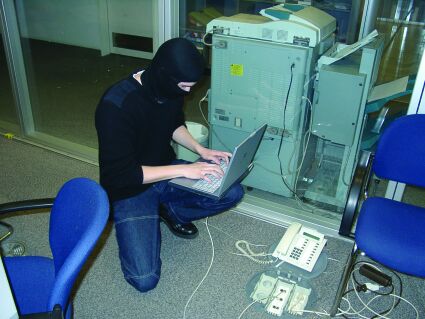 (JollofNews) – An American hacker who made thousands of Gambian Dalasis by installing a giant sim box and diverted international calls from
the Gambia's international gateway has escaped jail.
George Epps had pleaded guilty to causing monetary loss of D139, 037.19 to the Gambia's main telecommunication company, GAMTEL from the safety of his luxurious hotel room.
The unemployed American who is married with children, walked away from court by paying back D216, 550 to GAMTEL and the Gambia government.
He now faces immediate removal from the West African nation.
The Banjul Magistrates' Court heard that Epps's act of criminality was detrimental to the economy of the Gambia and at time of his arrest, security officers who raid his hotel room at the luxurious five star Sheraton hotel recovered loads of GAMTEL 3G wireless devices, Netpage wireless device, a bunch of power cables, 32 Africell sim cards and 100 unused sim cards.
Defending Epps, Sagarr Jahateh, pleaded with the magistrate to temper justice with mercy.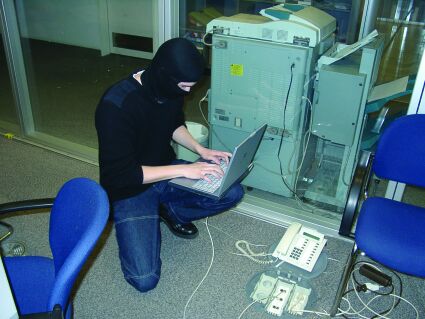 She said her client has no ties to the Gambia and was deceived into abandoning his wife and children in the US for the Gambia by individuals who are still at large.
"He has regretted his actions and has now realised that he had committed an offence which was not known to him," Lawyer Jahateh said.
She added: "He was unemployed at the time he committed the offence and was only eager to support his family. He admitted that he had been naive which made him very vulnerable to those wicked people he had worked with. I beg the court to temper justice with mercy."
In passing his judgement, Magistrate Lamin Mbaye said Epps has caused serious losses to the Gambia.
The magistrate added: "The reason George Epps travelled all the way from the USA to commit such an offence in the Gambia will never be known, but I want to state very clearly that he will never have the opportunity to do such offences in the Gambia again after this trial."
He ordered Epps to pay back D150, 312.99 to GAMTEL and D66, 550 to the state.