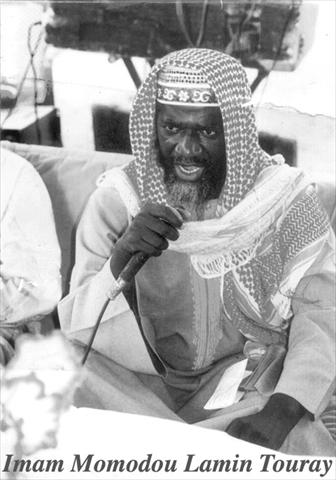 (JollofNews) – A delegation of Muslim leaders in the Gambia last week turned out in large numbers in President Yahya Jammeh's home village, Kanilai, to weed
out his peanut and corn farms.
Wearing their haftans and hats, the delegation, which included imams from the Greater Banjul Area and members of the Gambia Supreme Islamic Council tucked away their books and prayer beads and toiled under the sun. They also recited the Qur'an for Allah to strengthen Mr Jammeh's grip on power and for peace and prosperity to continue to prevail in the Gambia.
Alhaji Momodou Lamin Touray, president of the Gambia's Supreme Council said they were responding to President Jammeh's call on Gambians to grow what they eat. He called on Gambians to support the president's call likening it to Allah's call in the Qur'an for mankind to work and live on their sweat.
"Farming is a very important venture which does not only provide food for humans, but for birds, insects and other creatures as well," Imam Touray said.
He added: The Qur'an has challenged mankind to eat what they grow and grow what they eat. Prophet Muhammad has also implored on his followers to take up farming. So, we Gambians should pray for the president for ensuring that people in this country are not starved and are still living on more than three square meals each day."
Imam Touray called on Gambians to unite and work hard for the attainment of President Jammeh's Vision 2016 initiative.