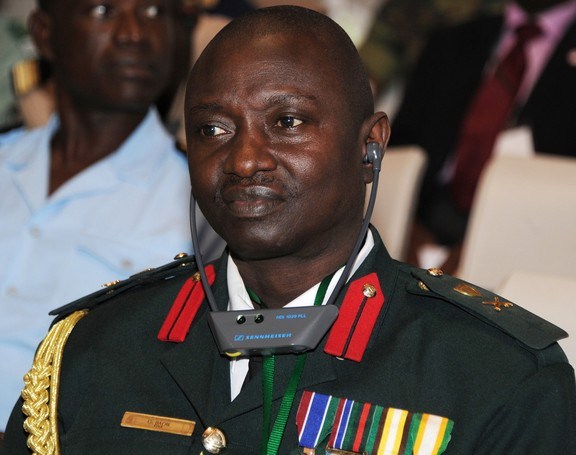 (JollofNews) – Authorities in the Gambia have launched a manhunt for a soldier who is suspected of causing the death of a
civilian.
Lance Corporal Lamin S. Jarju allegedly flexed his muscles on Demba Cole, 28, of Kanifing Estate, at Lamin Daranka, West Coast Region, causing him grievous bodily harm.
Demba later died of his injuries.
The Gambia Armed Forces (GAF) which is hunting for the soldier has appealed to the public to assist with information, which could lead to his arrest.
Second Lieutenant Malick Sanyang, public relations officer spokesman of GAF said: "The general public is informed that with immediate effect Lance Corporal Lamin S Jarju is declared wanted for murder. Therefore the effort and support of every law-abiding citizen especially the sister security services regarding the whereabouts of the said solider should be sent to the following numbers: 9828577/9965440/99125491/449119".