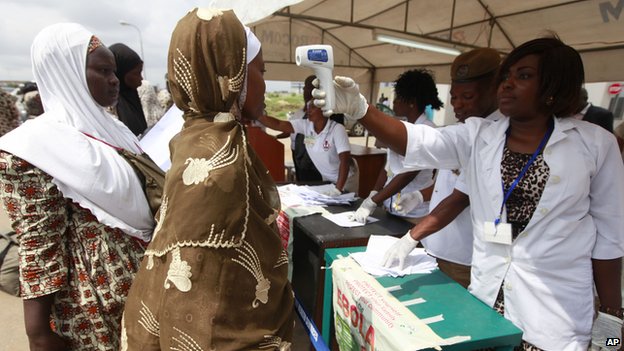 (JollofNews) – The Ebola virus may have been contained in Nigeria and Senegal, US health authorities say, after no new cases were reported there
for almost a month.
The US Centers for Disease Control and Prevention (CDC) say the outbreak could be declared over in Nigeria next month.
It continues, however, in other parts of West Africa, in particular Liberia, Guinea and Sierra Leone.
The World Health Organization (WHO) says more than 3,000 people have died of the virus so far, mostly in Liberia.
The current outbreak is the most deadly Ebola outbreak in history.
The new head of the UN's Ebola response team urged rapid progress within the next 60 days to stave off the disease.
Ebola control "possible"
The outbreaks in Nigeria and Senegal have been far smaller than in other West African countries, with 20 confirmed cases in total between the two countries.
In Nigeria, Africa's most populous country, there have been 19 confirmed cases of the virus and eight deaths since the first confirmed case there in July. The last reported case in Nigeria was discovered on 5 September, the CDC said.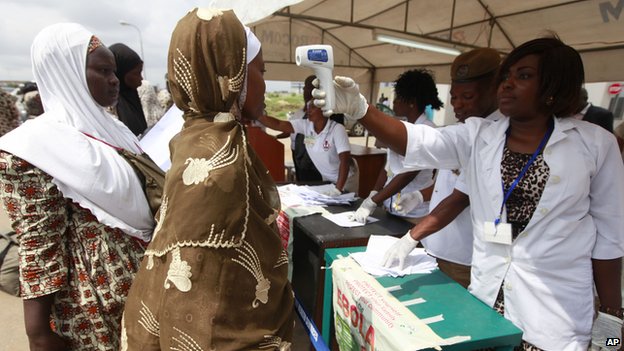 There was also one confirmed case in Senegal in late August, where the infected person survived.
Ebola has an incubation period of 21 days, the CDC said. After two consecutive 21-day periods have passed with no new cases, a country would be able to declare an outbreak over, it said.
Therefore, both Nigeria and Senegal will be able to declare their outbreaks officially over by mid-October, a CDC official said.
"Although Nigeria isn't completely out of the woods, their extensive response to a single case of Ebola shows that control is possible with rapid, focused interventions" said CDC Director Tom Frieden in a statement.
"Countries throughout the region as well as Nigeria need to take rapid steps to prepare for possible cases of Ebola in order to prevent outbreaks in their country" he added.
Nigerian President Goodluck Jonathan already declared the end of the virus in his country in a speech last week, a claim medical experts believe was premature.
Ambitious target
On Tuesday the head of a new UN body set up to fight the disease urged more action within the next 60 days.
"The risk of expansion is dramatic and the number of affected people is doubling," Anthony Banbury told reporters in Ghana, where the UN's Ebola response team is based.
He said that 70% of infected people needed to be receiving treatment and 70% percent of burials should be done safely within two months.
Unicef also warned on Tuesday that at least 3,700 children in Guinea, Liberia and Sierra Leone who have lost one or both parents to Ebola face being "shunned".
"Orphans are usually taken in by a member of the extended family, but in some communities the fear surrounding Ebola is becoming stronger than family ties," Unicef's Manuel Fontaine said in a statement.