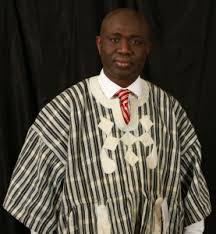 (JollofNews) – I write to endorse Pa Modou Ann for the Osseo School District Board of Minnesota (U.S), the local election of which is slated for November 4th 2014. As an acquaintance and neighbor to Ann, I am endorsing him for the Osseo
School Board. I am asking all of you to give him your vote and be rest assured he can make the big difference in seeing a brighter future for our children. A power within our hands is to exercise our democratic rights in seeing representation at all levels, to which the Osseo School Board is a part of. That power is vested in our voting power, and it is a right empowered by the U.S constitution. In exercising that right, we must make wise choices, to ensure our representation will truly represent us, our future, and generations yet to be born.
As we brace for the local elections soon, it is worth noting the value in having a contestant like Ann for the School Board member. Just couple of weeks, I had to the opportunity to join those helping with the local campaign namely Cherno Bah, Linda Freeman, Pa Modou Ann, Joy Marsh-Stevens who is also running for the Mayoral candidature in Brooklyn Park (MN), and host of others, for a door-to-door knocking campaign, to give my support and blessing to the campaign for Joy and Ann. So far and based on updates I am receiving the campaign seems to be running very smoothly.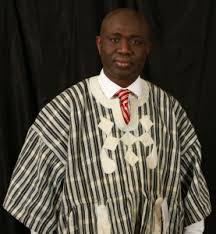 Ann started his career as a soldier in the Gambia (West Africa), making it through the many local and international trainings to the rank of a Colonel. After he moved to the U.S over a decade and half ago, he decided to pursue political science education, administration and Leadership, both at undergraduate and graduate level, earning him a Master's Degree in Global Public Policy, Public and Nonprofit Leadership and Management from the University of Minnesota (USA) in St. Paul.
In this age of American history, we have seen Obama's political triumph, making it to be the first black President in U.S history. It gives the U.S the much needed diversity and closes the racial and faith barriers, for the U.S was constructed on laws that wanted to respect humanity dignity based on rights and equal opportunity for all, and not any such barriers of religion, geographical origin, race, and the long list of vices.
As a parent, it gives me comfort, to have Ann at the decision board for what affects our children on a daily basis. Ann is equally a parent with all three Children attending the Osseo Schools. Besides, Ann is on a mission to help practically with sincerity, to utilize his education and professional experience to help the community to better our children who are the future leaders. Such future leaders need to see inspirational figures, and one such person is Pa Modou Ann.
That to the best of my knowledge, I am vouching for Ann being a great character whose input at the Osseo School board will be plausible. Ann is also a law-abiding citizen who will defend any threat to national security both locally and internationally. His quest for human rights, justice, and equality wouldn't allow him rest, until he employs his services to rescue nations in political peril, either in the hands of ruthless African dictators, or criminal rulers in many quarters of Government. As a former military veteran and a current political strategist, Pa Modou will ensure that our children's safety, welfare, and continuity of qualitative education will be prioritized and greatly enhanced. To me, a school board member must have these qualities. Base on this knowledge of Ann, I therefore humbly endorse him for the Osseo School Board, and I ask all of you to give him your support and votes.
The Struggle for enlightenment, liberation, justice, equality, representation, and world peace continues!!
Sincerely Yours,
Yero Jallow
Note: The Author of the piece, Yero Jallow, resides in the U.S State of Minnesota. Yero is an activist who doubles as Gainako's Co-editor. Yero takes hobby in poetry and science. He is also a contributor to most of Gambia's online media. He can be reached on editor@gainako.com.