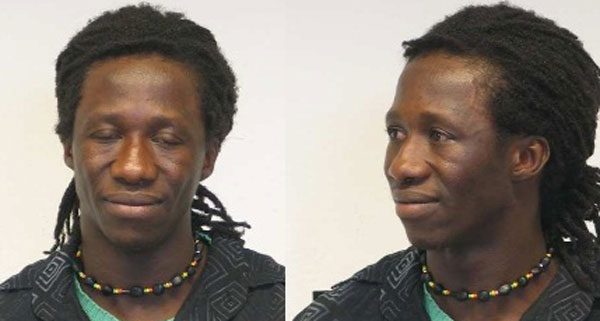 (JollofNews) – A Gambian man who is detained in Austria for bigamy has four wives, seven fiancées and five girlfriends, police said.
Tijan Sonko, 28, who also used the names Tijan Bojang and Junior Crang, was arrested on October 2nd at Vienna airport after returning from a visit to Gambia where he spent the Muslim feast of Eid.
He is accused of marrying a multiple of women and having a relationship with 15 others he had picked up across Austria , using them for room and board whenever he was nearby and borrowing money from them which he never returned.
He has also been accused of benefits fraud, using his women, children and fake names and photos of friends who were also black to claim thousands from the Austrian social services.
Police say in the course of their investigations, they have discovered that Tijan kept a network of women across Austria from the western state of Vorarleberg to the capital Vienna. As well as the 15 active lovers, they believe there were many others who he used, then dumped.
Police have also found four children Tijan has fathered with different women in Austra. Two of his current girlfriends were pregnant.
Detective Patrick Maierhofer, who has made an appeal for other women to come forward, said: 'He always used the same tactics. He would look at women in bars and was always charming and attentive.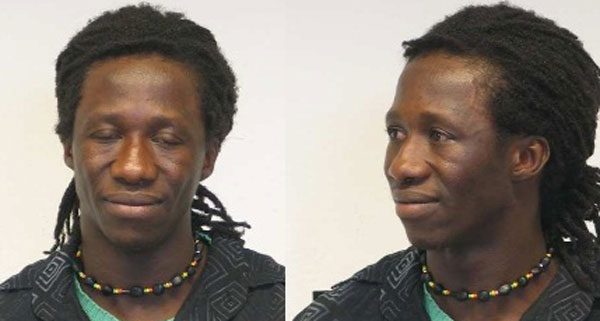 'He would also fascinate them with fanciful stories about his homeland in Africa and how he had fled horrific wars leaving his family behind – and later he would ask for financial assistance for them.'
Vienna police spokesman Thomas Keiblinger said: 'He went under various names and we have released his picture at some of his names in the hope that we can contact other victims.
'They included the names Sonko Tijan, Bojang Tijan and Crang Junior.
'He claimed the money was for business ventures to help his family in Gambia. We have found that he is actually also married to a woman in Gambia where he also has a family.'
Police put out an arrest warrant for him and eventually tracked him down using Facebook after discovering he was on the hunt for fresh victims.
Officers arranged for a honey trap with the cooperation of a young woman he had been communicating with online to persuade her to lend him more money.
In reality though she was working with police and he was arrested.
Source: Dailymail.co.uk
Contact JollofNews editorial team: jollofeditor@gmail.com