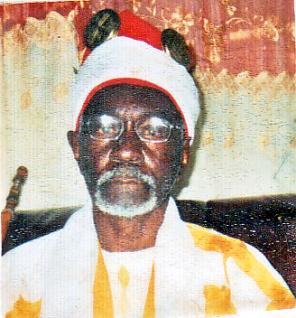 Imam Fatty Says President's Directives Should Be Upheld
(JollofNews) – The arrests and the subsequent trial of two local leaders in The Gambia over allegations of defying a presidential order is increasingly becoming a subject of passionate debate in several
quarters.
Caliph General Muhideen Hydara and Buya Touray, Alkalo of Darsilami Sangajor, are currently in conflict with the laws of the land and are expected to return to Brikama Magistrates" Court in the West Coast Region of The Gambia early next month where the state is expected to continue its case against them, despite a passionate argument from their lawyer for a stay of execution.
Described by many as a violation of the constitutionally-guaranteed rights of the embattled caliph general and the Sangajor Alkalo to freedom of religious practice, the case comes at a time when the Gambia government is increasingly coming under a deluge of criticisms for its perceived numerous rights violations and abuses. The Gambia, as per 1996 Constitution, is a secular state and this constitution guarantees a latitude of religious practice.
In a country where freedom of speech is stifled to an unbearable degree, many who were contacted by this medium for comments on the trial, declined for fear of reprisals.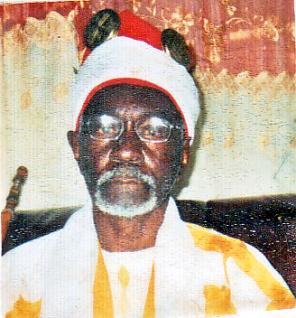 However, a religious leader who spoke on the issue on condition of strict anonymity deplored:" Yahya reserves no right or whatsoever to victimise anybody for not observing the religious feasts of Idul Fitr or Idul Adha on his stipulated dates. He has no moral authority to interfere in issues of this nature let alone victimise anyone. His interference in almost everything is annoyingly becoming unbearable and much of muchness is too much".
But in an interview published on Standard newspaper today, the Imam of State House mosque, Alhaji Abdoulie Fatty, said dates sanctioned by President Jammeh and the Supreme Islamic Council for Muslim feasts should be adhered to whilst calling for cessation of "discord" among Muslims over the dates of festivities. He added that the issue of the sighting of the moon for Islamic feasts should not serve as a source for discord.
It would be recalled that a prominent Islamic scholar was sometime ago arrested and taken to the notorious national intelligence agency headquarters in Banjul where he was reportedly subjected to varying degrees of torture and inhumane treatment over the issue of the dates of Muslim feasts.
Ba-Kawsu Fofana, who was living in exile in the southern Senegalese province of Casamance after his release, apparently incurred the wrath of the Gambian government following his sermons and speeches on the dates of Muslim feasts and related issues.
Be as it may, the dates of Muslim feasts are increasingly becoming an incendiary for religious and local leaders in The Gambia.