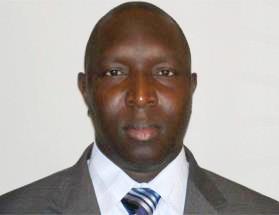 (JollofNews) – A Gambian airline manager who was detained incommunicado for two months by the feared Gambia National Intelligence Agency (NIA) was yesterday granted bail by a local magistrate.
Bakary Nyassi, 43, is charged with a string of criminal offences including economic crimes, abuse of office, stealing and neglect of official duty.
Prosecutors said while heading the Gambian national carrier, Nyassi corruptly or dishonestly abused his office for private benefit by registering or facilitating the registration of a private aviation related company, Gamjet and Basikom, in which he holds 27 per cent and 12 per cent shares in 2007 and 2014.
He is also accused of having neglected his duties by failing to strictly supervise the offices under him that were entrusted with receipts and expenditure of public monies between 2009 and 2014.
Nyassi is also accused of pocketing D120, 000 that was paid to him as per diem allowance to escort 127 pilgrims to Saudi Arabia who were sponsored by President Yahya Jammeh in 2011. Prosecutors said although the trip was cancelled, Nyassi has failed to return the money to the state.
He rejected all the charges and was given a D1 million bail by Magistrate Dawda Jallow of the Banjul court with the condition that he should surrender all his travel documents and report to the Banjul Police Station every Monday and Thursday while the case in being transferred to the Banjul High Court.