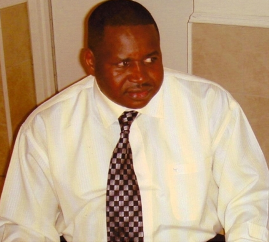 (JollofNews) – Esteemed readers and colleagues, it's been over a week now that The Gambia Echo is continuously on and off line due to technical matters way beyond the scope of our management.
Our hosts and web builders have advanced various theories for this looming predicament and to date, the situation remain precarious.
We are diligently working on this and hope to have it fixed in due course. I know there are the naïve and alarmists who may conjecture financial constraints and may in the process, want to peddle such silly gossips but none of that is true. The situation is so bad that at the recommendation of the computer techs, we may end up with an entirely new web design.
In any case, a solution is in the works and we will be up and running very soon.
Sincerely,
Ebrima G. Sankareh
Proprietor and Chief Editor