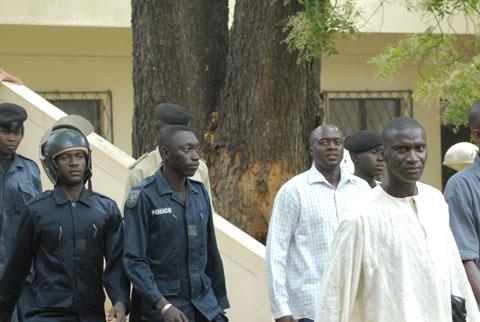 (JollofNews) – Seven men who were sentenced to death for treason are making a final attempt at the Supreme Court of the Gambia to overturn their conviction and sentences.
Lang Tombong Tamba, the former Chief of Defence Staff of the Gambia Armed Forces, Omar Bun Mbye, Lamin Bo Badjie, Gibril Ngorr Secka, Modou Gaye, Kawsu Camara alias Bombadier and Abdoulie Joof were convicted and sentenced to death for treason by the Banjul High Court in July 2010.
They were accused of procuring arms, ammunitions, equipment and mercenaries from Guinea Bissau to stage a coup against the government of President Yahya Jammeh.
An appeal for the conviction to be squashed was rejected by judges at The Gambia Court of Appeal and the Supreme Court of the Gambia.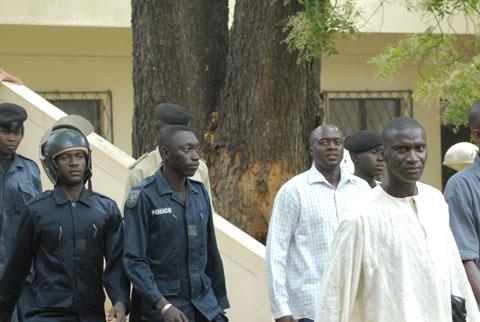 In a motion filed through their lawyer Sheriff M Tambedou, the men appealed for a review of the decision of the Supreme Court dated 19th October 2012, in which the court dismissed their appeal against the Gambia Court of Appeal.
They said exceptional circumstances exist requiring the court to review its judgment of the October 2012. They urged the court to set aside their convictions or in the alternative the death sentence be reduced to a lesser sentence.
The men who are held at the maximum wing of the Mile Two Prisons added that no violence was made and nobody was injured or killed in the offence which they are convicted for.
The state has opposed the review and has called on the court to reject it. Under Gambian law, the men can be executed if their application is rejected by the Supreme Court.
The case continues.