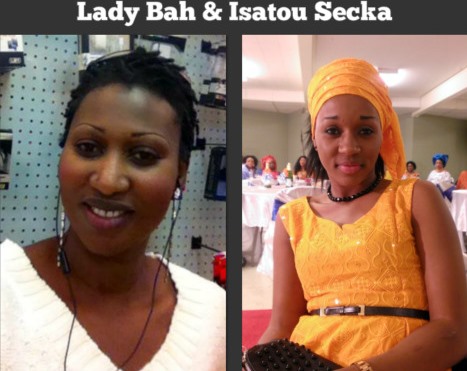 (JollofNews) – In our quest to bring to your doorsteps personal experiences and stories of love's trials, tribulations and thorny paths, Jollof News Radio will now be bringing you weekly love stories on which you will be able to share your thoughts and experiences with thousands of readers and listeners across the globe.
Feel free to share your stories and views as Lady Bah and Isatou Seck strive to help find advice and solutions to your problems.
Incompatibility
I and my wife got married five years ago with the hope of sharing a real bond full of romantic visions. The truth is that I was madly in love until recently. As I admitted earlier, when we initially tied a sweet conjugal bond, I was convinced that I've found a sweetheart, a true match mate and the most wonderful woman in the world.
But now all these true feelings of true love have died to be quite honest. My wife's wavering attitudes puts me off, especially with regards things that initially fascinated me about her. For example, if I now ask her for a night out she's apparently disinterested and the answer as always is that she's tired. She's apparently disinterested in almost all those romantic appendix to a romantic relationship and now I met a girl who satisfies me in almost everything that a man can dream of in a woman.
This new-found love makes me feel that my wife no more get a place in my heart as I no longer have any feelings of love for her though she is now pregnant with our first child. I am contemplating divorce but I am afraid. I'm also scared of marrying a second wife.
We therefore seek the advice of listeners and readers to this very complicated and precarious situation of mine.
Join Lady Bah and Isatou Secka this Saturday and every Saturday live on JollofNews Radio from 17:00 to 19:00 GMT. To participate during the show, add them on Skype (JollofNews) or call from the UK +44 1213185941 / from US +1 (315) 636-6452.