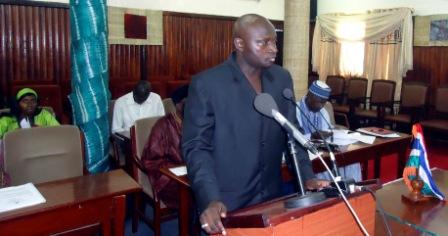 (JollofNews) – The Gambia's National Assembly has rubber-stamped a motion awarding an additional D1, 134, 695, 948 to the APRC government of President Yahya Jammeh.
The extra money was needed due to 'some unexpected expenditure' from January to December 2014, which required government spending in health service delivery and roads construction.
Ousman Sonko, minister of the Interior, said in the course of 2014, the Jammeh regime made some unexpected expenditures to pay for the country's membership to international organisations and to help prevent the spread of the deadly Ebola virus into the Gambia.
He added: "The Ministry of Transports, Works and Infrastructure has finished the Mandinaba-Soma and Brikama-Darsilame-Dimbaya roads, and the amount of government funding in these are very substantial.
"In addition, government has approved the installation of a pump house in Banjul to be able to drain any potential flooding. Many development projects, some of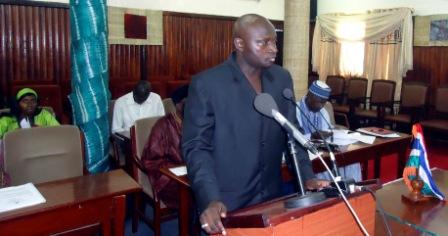 which have been supported by bilateral partners, have been taken over by the government such as Old Police Line refurbishment work in Banjul, rehabilitation of national Independence Stadium in Bakau, Banjul International Airport rehabilitation project and the school improvement grant project. All these expenses require government to provide additional funds in order to meet this crucial and statutory payment obligation."
The Interior Minister further added that although the Gambia's revenue performance has been 'very good', it has been outpaced by extra-budgetary expenditure. He said the Jammeh regime has put in place a macro-economic programme to contain inflation, stabilise the Dalasis and to increase domestic saving for programme financing.
"The 2014 budget therefore, is focused on fiscal prudence, aimed at minimising the growing deficit being financed by costly domestic borrowing," he said.
He added that the budget is anchored on containing the Gambia's net domestic borrowing to 2.5 per cent of Gross Domestic Product (GDP), which is equivalent to D 933, 475, 000 in 2014.