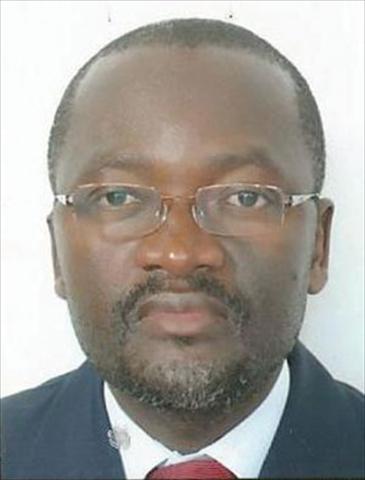 (JollofNews) – A court in the Gambia today granted bail to a former Gambian minister who has been languishing at Mile Two prisons since 18th November 2014.
Ousman Badjie, 47, a former minister of Transport, Works and Infrastructure is standing trial for economic crime and negligence of official duty.
The father of four is accused of intentionally failing to pursue with the French Government the theft of 27000 Euros (approximately D1, 134, 000) by one Faisal Bojang in June this year.
Prosecutor said Mr Badjie had also neglected his duty while serving as head of the Gambia's Mission in France by failing to put pressure on the French government to recover the stolen money.
Although the state has opposed a bail application filed last week by Mr Badjie's lawyer on the grounds that investigations are ongoing into the case, the presiding judge, Justice Abi, said the offences he is charged with are bailable under Gambian law and it would be wrong to deny him bail.
He accordingly gave him a D10million bail and ordered him to surrender his travel documents with the police.
Ousman Badjie was appointment minister of Transport, Works and Infrastructure in August this year but was sent packing on 14th October. Prior to his appointment, he served as minister of the Interior and Religious Affairs from 1999 to 2003. He was also permanent representative of the Gambia to the United Nations Office at Geneva, ambassador to France and permanent delegate to the United Nations Educational, Scientific and cultural Organisation (UNESCO) and ambassador to the Kingdom of Morocco, Tunisia and Cyprus.