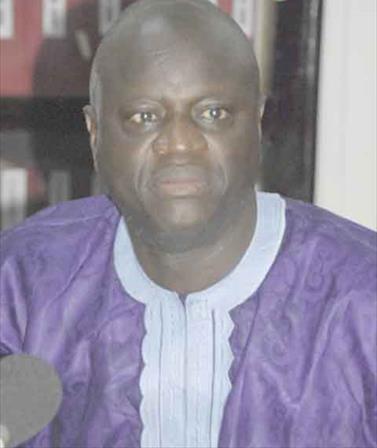 (JollofNews) – President Yahya Jammeh of the Gambia has fired the country's minister of Justice and minister of Presidential Affairs.
Basiru Vassili Potier Mahoney, Attorney General and minister of Justice and Dr Kalilou Bayo, minister of Presidential Affairs, secretary general and head of the Civil Service were kicked out of their positions on Thursday.
As usual, no reasons were given for the removal of the two ministers, but a statement from the President Office said they were ejected from cabinet in accordance with the provisions of the country's constitution.
Dr Bayo was appointed to the post in July 2014. He succeeded Mr Abdoulie Sallah who was sacked eight days after his appointment.
Dr Bayo is succeeded by his deputy, Lamin Nyabally (Pictured).
Mr Mahoney, a former solicitor general at the Ministry of Justice, was appointed to the post in August 2014. He succeeded Mama Singhateh, a former Gambia Court of Appeal judge and law lecturer at the Gambia Law School.
Dr Aboubacar Senghore, minister of Higher Education, Research, Science and Technology is now overseeing the Justice ministry pending the appointment of a new minister.