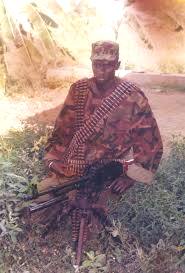 (JollofNews) – Authorities in the Gambia have arrested two teenage children of one of the armed dissidents involved in last month's foiled coup against the regime of Yahya Jammeh.
Yusupha Lowe, 13, and Alieu Lowe 19, were arrested at the beginning of the month together with their mother, Jariatou Lowe, by state security agents acting on a presidential order.
They are reported to be held incommunicado at an undisclosed security unit without charge.
Their daddy, former Warrant Officer Class 2 of the Gambia Armed Forces, Baboucar 'Bai' Lowe, was part of the Alpha team armed with night-vision goggles, body armour and semi-automatic rifles bought at shops in the US, hidden beneath clothes and shipped in barrels to the Gambia that attacked front gate of the presidential palace in Banjul.
He reportedly took to his heels after watching two of his colleagues, Lt Colonel Lamin Sanneh and Captain Njaga Jagne killed in the shoot-out with soldiers loyal to the Gambian regime.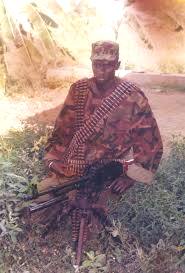 President Yahya Jammeh has since vowed to use retributive justice on the dissidents and anyone involved in the attack in order to put an end to their 'nonsense'.
"I have been very lenient and merciful despite reports to the contrary," he said. "But now, I would be what I am supposed to be – a good Muslim leader with an eye for an eye philosophy. An eye for an eye is in the Qur'an and the Old Testament."
Making good of his promise to get rid of the dissidents trying to topple his regime one after the other, Mr Jammeh has ordered the arrest and detention incommunicado of scores of civilians including relatives and family members of the dissidents without charge.
Among those reported to be languishing in detention include the elderly mother of former State House commander, Lt Colonel Lamin Sanneh from Kanlaji, some few miles away from Mr Jammeh's birth place, Kanilai.