(JollofNews) – Two Chinese hackers who made thousands of Gambian Dalasis by installing a giant sim box and diverted international calls from the Gambia's international gateway have escaped jail.
Xiong Jun and He Lisheng had pleaded guilty to causing monetary loss of D50,000 to the Gambia's main telecommunication company, Gamtel, from the safety of their luxurious apartment on Kairaba Avenue.
Jun and Lisheng walked away from court by paying D30, 000 each to Gamtel and the Gambia government. They now face immediate removal from the West African nation.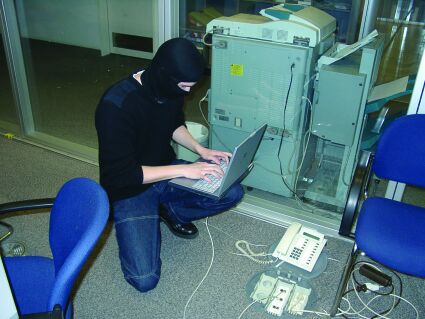 The Banjul Magistrates' Court heard that Jun and Lisheng's act of criminality was detrimental to the economy of the Gambia and at time of their arrest on 29 December 2014, security officers recovered two heavy duty batteries, one UPS, 4 sim boxes, one Gamtel Wifi cable, two laptops, 492 sim card holders, 10 Gamtel cable materials, one Netpage, one TP links, one inverter and bunches of cables.
Lawyer Kebba Sanyang, defending, told the court that his clients are first-time offenders and have shown enough remorse.
"My clients have been in custody since 29th December 2014 and were very cooperative with the investigators," he said. "They also did not waste the court's time, by pleading guilty to the charges, he added.