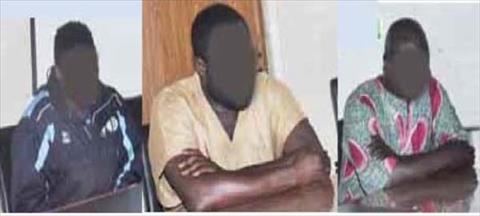 (JollofNews) – A high court judge in the Gambia has released on bail three men accused of having gay sex in the Muslim dominated country since 2002.
Alieu Sarr, Momarr Sowe and Modou Lamin Bittaye are charged with six counts of unnatural offences and conspiracy.
They were arrested last November by state security agents and detained incommunicado at the feared National Intelligence Agency's (NIA) headquarters in Banjul and other places where they were allegedly tortured and forced to write confession statements.
The men who appeared in court for the first time last week since their arrest, have pleaded not guilty to all the charges.
As part of the strict bail conditions, the men shall deposit a title deed of a property in the Greater Banjul Area valued at D1 million each, surrender their travel documents to the court and report every Monday and Thursdays to the National Intelligence Agency's headquarters in Banjul.