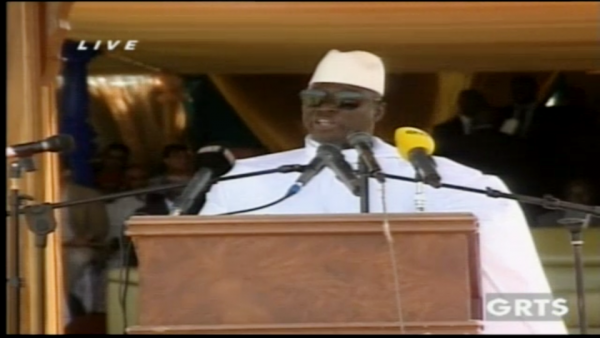 (JollofNews) – President Yahya Jammeh of the Gambia has renewed his promise to transform the small West Africa country into an economic superpower by the year 2025.
Addressing school children on the occasion of the country's 50th independence anniversary, Mr Jammeh said since he took over the reign of power in July 1994, his government has taken a strategic, visionary and proactive approach to develop the country.
He said his regime will continue to pursue development-oriented policies and programmes which would make the Gambia surpass world economic giants like the United States and the United Arab Emirates.
"The various projects that have been inaugurated as highlights of the 22nd July revolution, in almost all sectors, are clear indications that we have continuously been able to plan and implement strategic projects to increase the country's national socio-economic development in both quantitative and qualitative terms," Mr Jammeh added.
He added that over the coming years, his government will build more universities, in addition to the University of the Gambia, to include specialised institutions in medicine, agriculture, science, technology and engineering and others.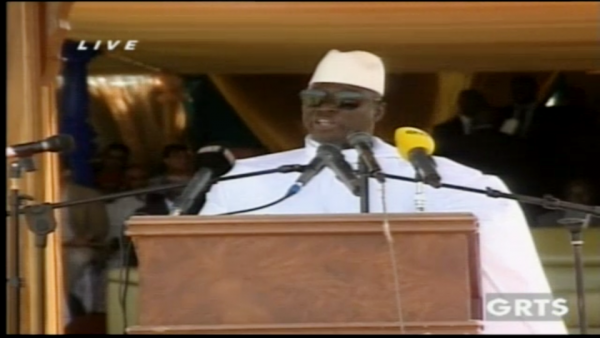 "We will also build many more general hospitals to ensure that no citizen travels beyond 22 minutes to receive the highest tertiary quality health care," he said.
Mr Jammeh added: "We will ensure the highest quality in the provision and delivery of public services. By 2025 god willing, no Gambian patient will travel beyond five kilometres to get to a tertiary health centre. We will also build more world class colleges and other vocational training centres. I will also make sure that by 2020 all education in this country, including university, will be free for all Gambians and non-Gambians. These are some of the characteristics of economic superpower status that we envisage to build on from the level of achievement we have so far registered. "
The Gambia is currently one of the poorest country in Africa and despite the numerous pledges and promises of Mr Jammeh and his the APRC government to transform the country into a developed and export oriented country, more than a third of Gambians live on less than US$1.25 a day while malnutrition of children under the age of five is at a 10-year high of 25 per cent – 10 per cent higher than the emergency threshold of 15 per cent set by the World Health Organisation.
Last October, a UN report said a record 200,000 Gambians are in urgent need of food assistance due to pestilence, cyclical droughts and floods, and the West Africa Ebola crisis.
It said the situation is so dire that 1.8 million Gambians are struggling to have three square meals a day and many have had to sell cattle and take children out of school to buy food.