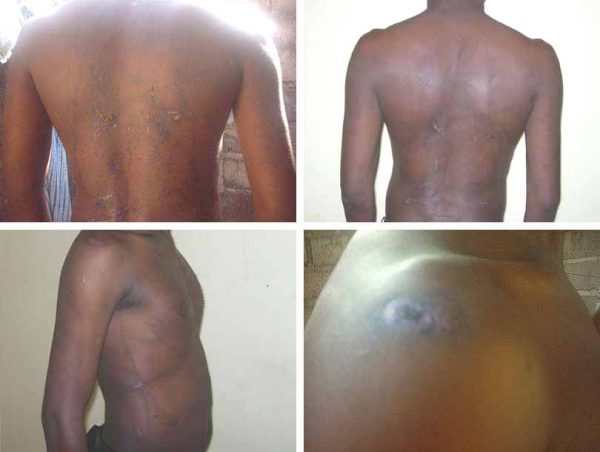 (JollofNews) – Amnesty International has indicted the Gambian regime of President Yahya Jammeh over its human rights record and treatment of Gambians.
In its annual human rights report on the Gambia released on Friday, London-based rights group said as in the previous years, the Jammeh regime has continued to repress dissent, harass and imprison human rights defenders and journalists.
It added that successive legislation was passed further restricting freedom of expression and increasing punitive measures against journalists.
It cited the 2014 Amended Criminal Code Act -that introduced the charge "absconding state officials"- which it said could be used to target individuals who expressed dissent and chose to remain outside the country.
It also cited the Information and Communication (Amendment) Act, which imposes penalties of up to 15 years' imprisonment and hefty fines for offences including: criticising government officials online; spreading "false news" about the government or public officials; making derogatory statements against public officials; and inciting dissatisfaction or instigating violence against the government.
The rights group said journalists in the Gambia faced harassment, intimidation, arbitrary arrest and detention for carrying out their legitimate work.
It cited the case of Journalist Sanna Camara, who was arrested on 27 June 2014 and charged with publishing false information after writing an article on human trafficking in Gambia for the Standard newspaper.
Human Rights Defenders
Amnesty International said human rights defenders in the Gambia faced harassment, intimidation, arbitrary arrest and detention, torture and enforced disappearance and there were risks of reprisals against Gambians who sought to engage in relation to the UN Universal Periodic Review (UPR ) on Gambia.
It added that by the end of 2014, no investigation had been instigated into the unlawful arrest and torture of Imam Baba Leigh, a prominent human rights defender and Muslim cleric by state security agents in 2012/13.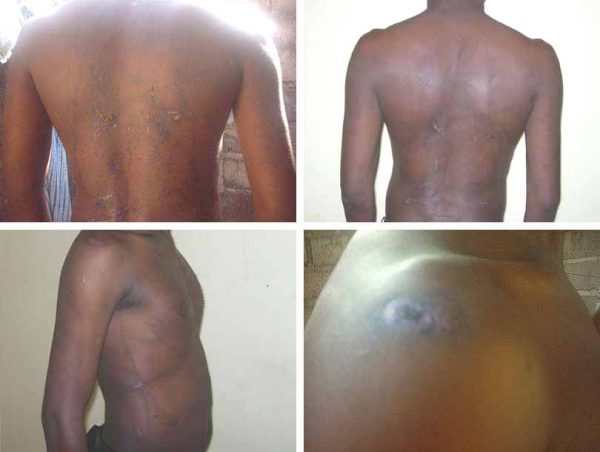 Torture and other ill-treatment
Amnesty International said detainees in the Gambia were routinely tortured by law enforcement personnel as punishment and in order to force "confessions".
It cited the case of Abdou Jeli Keita, an officer with the National Drug Enforcement Agency and a former journalist, who was pushed into a car outside his home in Wellingara on 1 August by five men wearing civilian clothes, believed to be members of the security services. It said Keita was blindfolded and driven to an undisclosed location where he said he was detained and beaten because he was suspected of publicising information on poor prison conditions.
It also cited the case of Amadou Sanneh, national treasurer of the opposition United Democratic Party (UDP), and two other UDP members, Alhagie Sambou Fatty and Malang Fatty, who were reported tortured to confess on national television.
Rights of LGBTs
In the past year, Amnesty International said the rights of lesbian, gay bisexual, transgender and intersex (LGBTI) people in the Gambia were further threatened with the amendment of the Criminal Code in August which created the crime of "aggravated homosexuality", carrying a life sentence.
"The wording of the amendment was vague, making it open to wide-ranging abuse by the authorities," the report added.
It said President Jammeh has used a speech on national television in February to attacked LGBTI rights, stating, "We will fight these vermin called homosexuals or gays the same way we are fighting malaria-causing mosquitoes – if not more aggressively."
It added that between 7 and 19 November suspected gays were rounded up in the country by men identifying themselves as agents of the NIA and Presidential Guards and threatened with torture because of their presumed sexual orientation.
"They were told that if they did not "confess" their homosexuality, including by providing the names of others, a device would be forced into their anus or vagina to "test" their sexual orientation," the report stated.
Amnesty International believes that such treatment would violate international law prohibiting torture and other ill-treatment.
Impunity
The rights group said as of end 2014, the Jammeh regime has made no progress towards implementing the judgments of the ECOWAS Court of Justice in the enforced disappearance of journalist Ebrima Manneh, the torture of journalist Musa Saidykhan and the unlawful killing of Deyda Hydara.