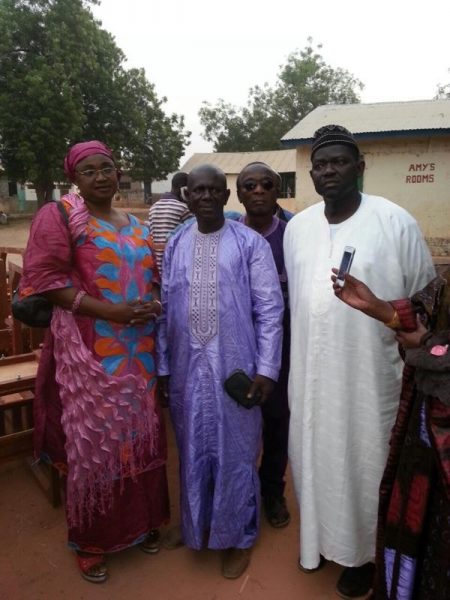 (JollofNews) – The US-based Bansang Yiriwa Kafo (BYK) has donated furniture to Bansang Lower Basic School as part of development initiatives the organisation has embarked on.
BYK is a charitable organisation formed in 2013 by the Diasporan descendants of Bansang and nearby towns and villages to help needy school children with their educational needs and to improve health services; especially at Bansang Hospital.
The association is lead by volunteer sons and daughters of Bansang like Sanna Conta, Musa Manneh, Sheriff Jallow, Yahya Darboe, Selu Jallow and Nemuna Jawneh among others.
It is through the hard work of these people and others that it was able to make such an invaluable donation through a pledge and donations drive. They see this as a way of showing their appreciation, attachment and love to their former school and the town they grew up in.
The gesture also goes a long way in indicating the commitment and the relentless efforts of the association in searching for ways and means of giving hope to the needy and the less privileged in Bansang and the surrounding.
The presentation which took place in the School ground was witnessed by Alkalo Kebba Kora, school officials, students, Mr. Jeng, chief nursing officer of Bansang hospital, Janko Sanneh, Dr. Karamba J. Ceesay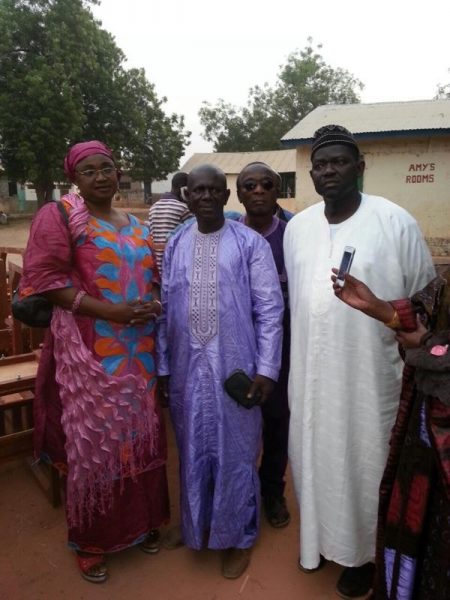 , Nemuna Jawneh, town elders and other dignitaries.
In receiving the items on behalf of the school, the headmaster Yuba Jarjusey thanked the organisation for the noble gesture, and gave assurance that it would be put in proper use.
Dr. Ceesay and Nemuna Jawneh were able to tell the gathering more about the association and its aims. They emphasized to them that this is a partnership between the Kafo in the Diaspora and the locals.
Khadijatou Jobarteh and Lamin Julaba Ceesay, the local representatives of the association in the Gambia, along with two representatives from the department of education also thanked BYK for taking such an initiative, adding that this would go a long way in complimenting the government's efforts in the education sector.
The Alkalo of Bansang, Kebba Kora embraced the occasion with excitement and urged the descendants of Bansang and its surrounding to follow such an exemplary move as an example. Other speakers include Edrissa Tambedou, Lamin Julaba Ceesay, Janko Sanneh and Alagie Wakam Darboe among others present.
In another development, BYK will sponsor 20 people from Bansang to grace a fundraising event with "Operation No Back Way" theme organised by BYK sister association in Basse.
The fund raising event is aimed at discouraging the young people from taking the illegal route popularly known as 'the back way' to Europe.
Gambia's Kora maestro, Jaliba Kuyateh, will perform at the event.