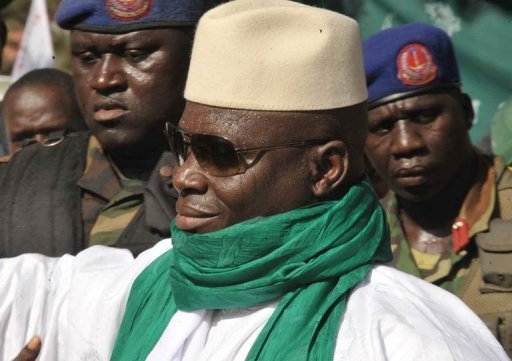 (JollofNews) – President Barack Obama's administration on Thursday denied a letter to the Gambia's authoritarian leader which said Gambians have "much to celebrate" represented an endorsement of his rule.
The letter, sent to mark the Gambia's 50th anniversary of independence on February 18, was published by the pro-government Daily Observer.
"We congratulated only the people of the Gambia, and not Jammeh," an administration official told AFP.
"We continue to have serious differences with the government of the Gambia across a range of issues, including its human rights record."
The Daily Observer reported that "Barack Obama, the president of the United States of America, has felicitated the Gambian leader, His Excellency Sheikh Professor Alhaji Dr Yahya AJJ Jammeh."
Jammeh, an outspoken military officer and former wrestler, has ruled the former British colony with an iron fist since seizing power in a bloodless coup in 1994.
The regime of the man who says he can cure AIDS is often berated for human rights abuses, enforced disappearances, extra-judicial killings, torture and the muzzling of journalists.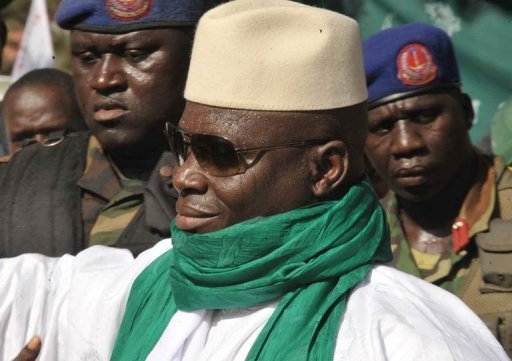 The US official said "the President routinely sends notes to countries on their national day."
US prosecutors have charged three men with conspiring to overthrow the Gambian government in a failed coup last year.
Jammeh blamed foreign dissidents and "terrorists" for the assault on his presidential palace.
Jeffrey Smith of the Robert F. Kennedy Center for Justice and Human Rights said Jammeh has long tried to burnish his image through foreign endorsements.
"(He) is very unpopular in his own country, and across the region, so he often seeks to validate his reign by somehow demonstrating that the world, including the United States, approves of the sheer brutality he has used to maintain power."
Smith said "manipulating the domestic media has become a true hallmark," of Jammeh's rule, and the country has become one of the "world's most horrid dictatorships."