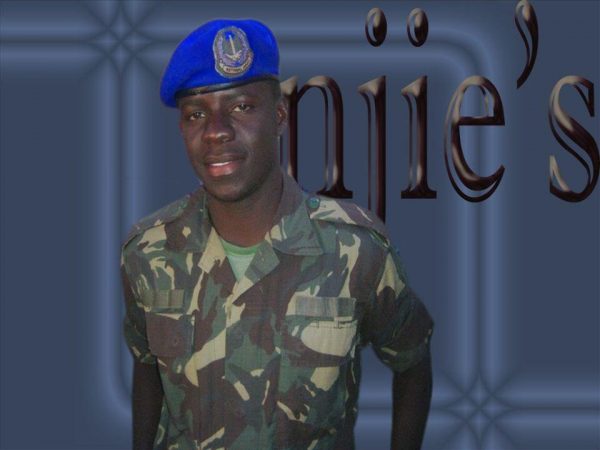 (JollofNews) – Six soldiers were convicted in Gambia for their role in a failed attempt to oust President Yahya Jammeh late last year and were sentenced to either death or life in prison, security sources and family members of the accused said on Tuesday.
A handful of assailants mounted an early morning assault on the presidential palace in the capital Banjul on Dec. 30 in what U.S. prosecutors say was a plot to topple Jammeh and replace him with a Texas housing developer.
Modou Njie, a former private in the Gambian army, was captured at the scene, while the others directly involved in the attack were either killed in the clash with palace guards or fled.
Njie was put on trial before a closed-door military court along with five military officers who were arrested in the wake of the failed coup.
Charges included treason, conspiracy and mutiny, relatives of the accused told Reuters.
Njie, along with Lieutenant-Colonel Saikou Jarju and Lieutenant Buba Sanneh, were also charged with assisting the enemy and sentenced to death when the verdicts were handed down on Monday, said security sources, who asked not to be named.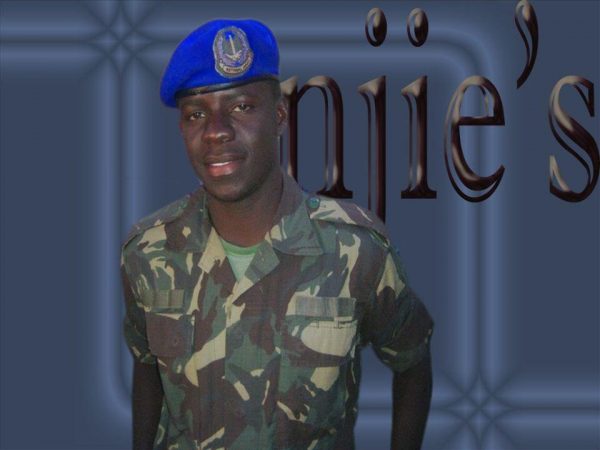 Those sentenced to life in prison included Captain Buba Bojang, Lieutenant Amadou Sowe and Captain Abdoulie Jobe, according to the security sources.
The men have the right to appeal the verdicts within one month, a judicial source said.
"By all accounts the courts martial that took place were done in secret and the panel consisted solely of military personnel," said Jeffrey Smith, Africa specialist at advocacy group Robert F. Kennedy Human Rights.
Federal prosecutors in the United States in January charged Texas businessman Cherno Njie with conspiring with former U.S. Army sergeant Papa Faal and others to orchestrate the coup attempt.
Jammeh, 49, took power in a coup 20 years ago and since then has stifled dissent in his impoverished West African nation of 1.9 million people.
A failed coup in 2006 led to a crackdown and some executions, according to rights groups. Seven senior army officers were sentenced to death over another plot to overthrow Jammeh three years later.
"Gambia's own constitution prohibits the death penalty for crimes that do not result in death. Of course, the harsh sentences are not surprising in a country where the whims of its brutal dictator routinely override domestic laws," Smith said.
In August 2012, Gambia executed nine death row inmates by firing squad. The executions were the first in nearly 30 years and sparked an international outcry.
(Additional reporting and writing by Joe Bavier; Editing by Ken Wills)