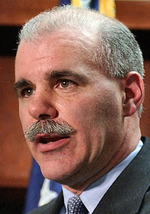 (JollofNews)-Two Gambians were Friday jailed in the United States for conspiring to commit food stamp fraud.
Ebrima Krubally 46, of Syracuse, was sentenced to 48 months in prison and Alieu Jaiteh, 32, of Syracuse, was sentenced to 18 months, according to the US Attorney's Office. The two had previously pleaded guilty to the federal charges and were ordered to pay restitution of US$1,709,304.81 by US District Judge Glenn T. Suddaby.
Alieu Jaiteh, a former employee of Mama's Imports, is now facing possible deportation as a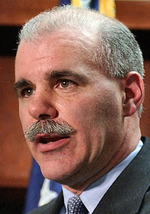 result of this conviction as well as for other immigration violations.
Ebrima Krubally, a naturalised US citizen, had been employed by the New York Department of Transportation as an engineer. He also owned and operated Mama's Imports, a food store formerly located at 529 N. State St, which sells frozen meats, poultry, fish, smoked fish, poultry, canned foods, cereals and household cleaning products.
Prosecutors said between 2009 and 2012, Krubally and Jaiteh conspired to commit more than US$1.7 million of fraud by accepting Supplemental Nutrition Assistance Program (SNAP) benefit coupons, also known as food stamps, in exchange for a discounted amount of cash or non-food items, including clothing, cellular phones and DVDs, the US Attorney's Office said.
SNAP uses tax dollars to subsidise food purchases by eligible low-income or no-income households. SNAP benefits may only be used to purchase food in approved retail food stores, and may not be exchanged for cash or non-food items.