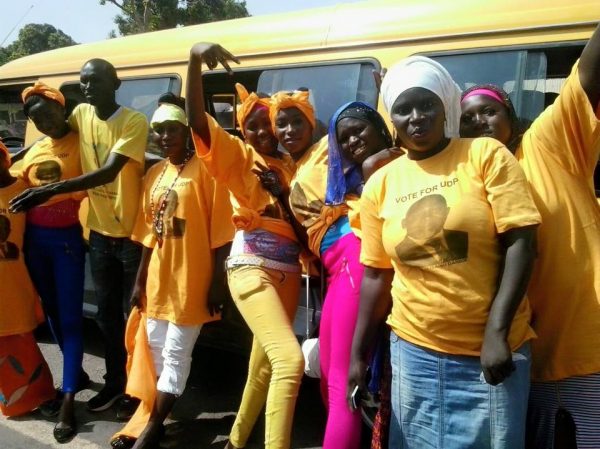 (JollofNews) – The standoff between supporters of the Gambia's main opposition United Democratic Party (UDP) and police has continued for a second day running.
The UDP leader, Lawyer Ousainou Darboe, and his supporters are being prevented by police from going ahead with their ten-day country-wide tour.
The party intends to use the tour to reach out to its grassroots supporters and to present their vision for the country.
However after arriving in Niumi, a contingent of riot police blocked off the main road in the outskirts of Fass Njaga Choi and ordered the party to call off the tour as it has not obtained a permit from the Inspector General of Police to use a public address system in their meetings as outlined in the country's Public Order Act.
The UDP on the other hand, said it will not call off the tour as it is not using a public address system in their meetings. The opposition party argued that the 1997 constitution of the Gambia has not restricted political parties from travelling and assembling within the country.
As the standoff continues, the UDP leader used his Facebook page to call on his supporters to remain steadfast and not to give in to police harassment.
"Afternoon all, just checking everybody is fine earlier today," he wrote. "We are all in high spirit and your prayers and support is needed so we can get Gambia free. Thanks for your solidarity."
Meanwhile, as more police reinforcements arrive, thousands of opposition supporters across the country are reported to be travelling to Fass Njaga Choi to support their leader.