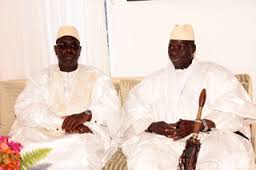 (JollofNews) – President Macky Sall of Senegal has slapped down President Yahya Jammeh's demands for the expulsion of Gambian dissidents from Senegal.
Last week, Mr Jammeh revealed that he had demanded the expulsion of hundreds of Gambians including his critics and journalists from Senegal where they have sought refuge due to persecution by his regime.
"I cannot be friends with President Macky Sall when he is harbouring my enemy; that's impossible," Mr Jammeh said. "I want Gambians and Senegalese to know that we are the same people and one family. But the problem between us is that you cannot be my friend and at the same time harbouring my enemies.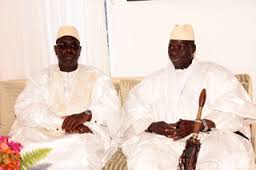 We Gambians have never done that. There is nobody who has a problem with Senegal that has ever come to stay in the Gambia, and even using newspapers to attack Senegal. President Sall cannot be my host in Senegal when he is hosting my enemies . He can't host me and host my enemies in the same place. You cannot put cats and dogs on the same bed.""
But speaking to journalists in Dakar on Thursday, President Sall said his government has no plans to expel any Gambian who is in need of protection.
"Senegal is a land of hospitality," Mr Sall said. "People live in peace with us here. Gambians are free to enter Senegal without needing a visa but once they are here we will not allow them to attack the Gambian regime. We cannot offer protection to these people and other nationals as well because we have expelled a Chadian blogger."