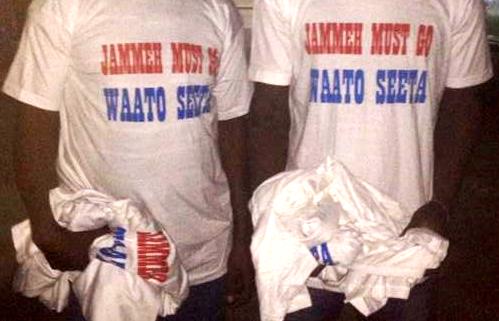 (JollofNews) – A former Gambian Information minister who is wanted in the Gambia for treason has laughed at recent attempts by the Jammeh regime to extradite him to Banjul.
Dr Amadou Scattred Janneh, a dual Gambian-American, is slapped with treason charges in the Gambia after he distributed t-shirts in neighbouring Senegal bearing the slogan "Jammeh Must Go".
State prosecutors said Dr Janneh wanted to 'usurp the executive powers' of the Gambian regime when he distributed the t-shirts and have issued a warrant for his arrest by INTERPOL.
But Dr Janneh has laughed at the Gambia's arrest warrant describing it as waste of state resources.
"The warrant is not worth the paper it is written on and I think the Gambia Government should be more concerned about paying their dues to INTERPOL rather than wasting state resources on a frivolous case," he said.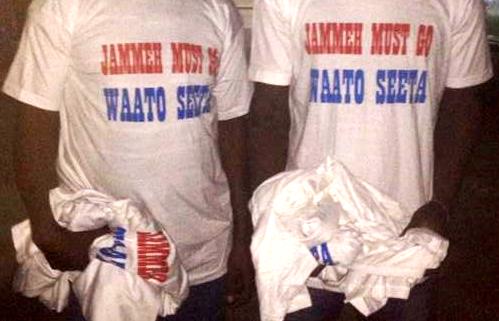 "I will accept any verdict if I am allowed to be represented by a cow. The government should accept this as a compromise to allow the case to proceed."
Dr Janneh said the Gambia's judicial system is has a mercenary judicial system that is managed by a dictator. He added that the Jammeh has failed to realise that the constitution has protected citizens from being tried twice for the same offence.
"I will only take these charges seriously when the government begins to respect our constitution," he added.
"The charges are bogus but maybe the judicial authorities are not aware of double jeopardy in our constitution which states that no case can be tried twice for same offence. The repressive political environment in the Gambia is unsustainable and Gambians cannot continue to live in fear while tables keep on turning in other parts of Africa and the globe at large. Gambians must not relent in our efforts to dislodge Jammeh from power. We must continue to speak up and fight for our rights."
In June 2011, Dr Janneh was arrested and jailed in the Gambia for printing and distributing T-shirts bearing the slogan 'Coalition for Change the Gambia, End to Dictatorship Now'. He was pardoned a year later and expelled out of the Gambia by the Jammeh regime.