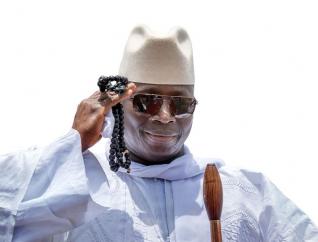 (JollofNews)- The Gambia, with its economy sliding into recession and budget deficit widening, has registered a record rate of inflation in the first quarter of 2015.
Newly released official figures for May show that between March 2014 and March 2015, the country's National Consumer Price Index (NCPI) increased from 5.6 per cent to 6.5 while food inflation skyrocketed to 8.4 per cent from 6.4 per cent.
Core inflation, excluding prices of energy and volatile food items, also rose to 7.1 per cent in March 2015 from 5.6 per cent in March 2014 while non-food inflation, in contrast, eased slightly to 4.2 per cent in March 2015 compared to 4.3 per cent in March 2014.
Figures released by the Monetary Policy Committee (MPC) of the Central Bank of the Gambia on Friday also show a decline of government's revenue and grants in the first quarter of 2015 from D2.2 billion in March 2014 to D1.8 billion in March 2015.
The government's expenditure and net lending also decreased by 8.0 per cent to D2.3 billion from the corresponding quarter in 2014 and the budget deficit estimated at D461.21 million was financed from both domestic and external sources.
Figures show that domestic revenue comprising tax and non-tax revenue amounting to D1.82 billion had registered a 6.8 per cent increase over the outturn in the first quarter of 2014. However, while direct and indirect taxes rose by 11.7 per cent and 24.7 per cent respectively, non–tax revenue decreased significantly to D175 million, or 48 per cent from the corresponding quarter in 2014. Grants also decreased significantly to only D29 million compared to D539.3 million in the first quarter of 2014.
External Sector Developments
Meanwhile, the Gambia's preliminary balance of payments (BOP) estimates for 2014 has registered an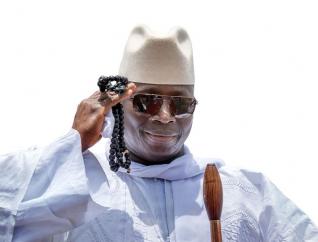 overall surplus of US$18.8 million, significantly lower than the surplus of US$66.9 million in 2013.
"This was mainly on account of the worsening of the current account deficit to US$130.5 million from US$79.3 million a year ago," the Central Bank said.
"Of the components of the current account, the goods account deficit widened to US$207.13 million compared to the deficit of US$169.7 million. Imports rose to US$335 million or 10.2 per cent while exports declined by 3.2 percent from 2013."
Furthermore, the government's services account surplus has also declined from US$65.8million in 2013 to US$45.5 million in 2014 due to low in income from tourism.
As if that is not bad enough, the government's income account also worsened with the deficit widening from US$22.4 million in 2013 to US$23.5 million in 2014 owing to higher external interest payments.
Also, the government's capital and financial account is estimated at a lower surplus of US$146.6 million compared to US$138.2 million in 2013. Figures show a surplus in the government capital account decreased from US$33.5 million in 2013 to US$16.6 million. The financial account surplus, on the other hand, increased to US$130 million compared to US$104.7 million.
As at end-March 2015, the Gambia only have US$95.8 million, equivalent to 3.4 months of import cover in its gross international reserves. And while the volume of transactions in the domestic foreign exchange market has increased in the year to end-March 2015, to US$1.41 billion, higher than the US$1.24 billion a year ago, the local currency depreciated against the US dollar and Pound Sterling by 21.9 per cent and 10.0 per cent respectively.
Domestic Debt
In the year to end-March 2015, the Gambia's domestic debt increased to D19.3 billion, or 38.7 per cent from a year earlier. Also, treasury bills and Sukuk-Al Salaam, which accounted for 78.7 per cent and 3.2 per cent of the domestic debt, increased by 33.1 per cent and 24.4 percent respectively.