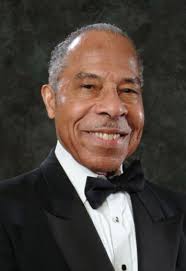 (JollofNews) – A former US ambassador to the Gambia and brother of Roots author Alex Haley has died on Wednesday at his home in Silver Spring.
George Haley, who was 89, served under President Bill Clinton as ambassador to the Gambia from October 1998 to 2001.
Haley began his practice of law in Kansas City, Kansas in 1952. While in private practice, he served as deputy city attorney (1954-1964) and later as state senator (1964-1968). After coming to Washington,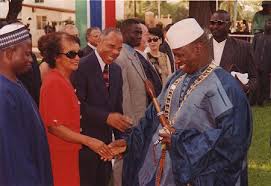 he served as chief counsel of the Federal Transit Administration (1969-1973), associate director for the Equal Employment Opportunity Commission at the United States Information Agency (USIA) (1973-1974), and as its general counsel and congressional liaison (1975-1976).
From 1978 until 1984, Haley served as a legal advisor to the Economic Community of West African States (ECOWAS). In 1983, he was appointed by President Reagan to serve as a senior advisor to the US delegation at the 22nd general conference of the United Nations Education, Scientific and Cultural Organisation (UNESCO) in Paris. In 1984, he was appointed a US delegate to the Second International Conference on Assistance to Refugees in Africa in Geneva, Switzerland, and to serve on the 15-member monitoring panel on the question of US withdrawal from UNESCO. In 1987, he served as a delegate to the Centennial Celebration of Dakar, Senegal, and also as a member of the presidential delegation to the 4th African-American Summit held in Harare, Zimbabwe.
Haley graduated from Morehouse College in Atlanta, Georgia. In 1952, he received his law degree from the University of Arkansas at Fayetteville. He was a member of the bar associations of Arkansas, the District of Columbia, Kansas, and the US Supreme Court. He was also a member of many professional, civic, community and cultural groups.