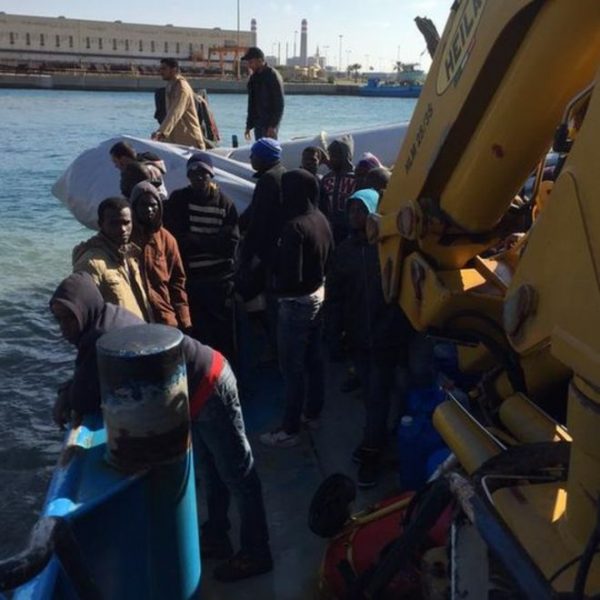 (JollofNews) – Despite warnings from shipwreck survivors and the international community, Gambians are refusing to abandon dreams of a new life in Europe even if it means risking their lives to cross the Mediterranean aboard rickety boats.
In the capital Banjul, they talk of nightmare desert road trips, of mistreatment by traffickers and of relatives drowning, and yet the only thing stopping many from making the journey themselves is a lack of cash.
Last December Lamin Fatty from the Nema neighbourhood on the outskirts of Banjul returned home from Libya where he, like thousands more, had hoped to secure a place on a boat bound for Europe. He came back due to a lack of funds and amid increasing attacks on foreigners in Libya, but vows to return to Tripoli and make another attempt.
"One day, one of our colleagues left home for work, leaving us behind. He returned home with injuries on his hand claiming that he was stabbed by two young men who took his money and mobile phone," he told AFP.
"As the attacks on foreigners continued, we decided to return to the Gambia as we did not have enough money to pay smugglers to smuggle us to Italy."
Fatty insisted that while life was tough in Libya, he would return as soon as he had saved enough money.
"There is no future for us in the Gambia," he said.
Every Gambian who has failed to reach southern Europe has their own horror story, many never getting as far as securing a place on a boat.
Banjul resident Adama Sarr was in a convoy smuggling fellow Gambians across the Sahara desert when the truck in front drove over a landmine.
Many deaths
Tired and thirsty after days of travelling, they had been following the vehicle, crammed with Nigerians, on the desert road from Agadez in central Niger, escorted by soldiers who had been bribed to let them pass.
Suddenly there was a ear-splitting bang, thick black smoke and charred body parts littering the road ahead.
"The injured were taken to Agadez for treatment by the Niger military and we buried the dead in the desert and proceeded with our journey," Sarr told AFP.
The group had spent more than $1,000 each just to get to Libya and the horror of the explosion galvanised their resolve rather than making them turn back.
"We had to bribe the gendarmes and police on every checkpoint from Mali to Libya," said Sarr, who eventually made his way back to Banjul after failing to raise the cash for the sea crossing.
Faburama Ceesay, of Bundung in Greater Banjul, told AFP he sold his home to give his son Lamin the cash to head for Europe in October 2013.
"He died a month later after their boat capsized at sea.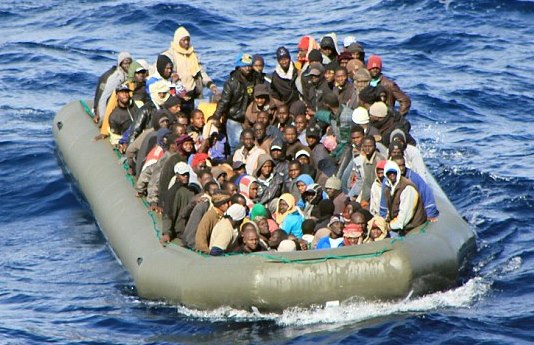 I still regret giving my son money to venture into that trip."
A 12-year-old Gambian girl who survived a shipwreck in April which is thought to have killed 400 migrants — including members of her family — wrote an open letter after her rescue begging fellow Africans not to attempt the crossing.
"Many people have died, my best friends and my sisters and my brothers have died in the wave to come to Italy," she wrote in the letter, made public at her request by the humanitarian group Pope John XXIII Community.
Cruelty and abuse
Up to 800 migrants were killed in another shipwreck on April 19 when their trawler sank between Libya and southern Italy, sparking global outrage and demands for a solution to the crisis.
Meanwhile a report by Amnesty International published earlier this month said migrants in Libya faced cruelty and abuse.
The situation has worsened since the NATO-backed 2011 uprising that toppled dictator Moamer Kadhafi, with powerful militias battling for Libya's oil wealth and two governments vying for power.
Feeding on the chaos, people smugglers have stepped up their lucrative trade. The flow of migrants also rises when sea conditions improve in warmer months.
While many Gambians who risk the trip across the Mediterranean are economic migrants, others say they are fleeing repression at home.
President Yahya Jammeh, an outspoken military officer and former wrestler, has ruled the former British colony with an iron fist since seizing power in 1994.
The regime is frequently berated for human rights abuses, enforced disappearances, extra-judicial killings, torture and the muzzling of journalists.
Jammeh has dismissed the economic worries of Gambian migrants, arguing in a televised address last week that "true Muslims" would encourage their sons and daughters to take up job opportunities which are available at home.
In reality 60 percent of the population live in poverty, and a third survive on US$1.25 or less a day, according to the UN's 2014 Human Development Report.
Ironically, Jammeh has taken a much softer line on non-African migrants, offering to take in all Rohingya boat people stranded in southeast Asia.