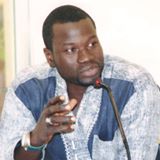 (JollofNews) – At the end of two hours session on child rights with some 30 young people from Central and Upper River Regions, I sneaked out of the hall and sluggishly walked into my hired room at the lodging facilities of the Youth Centre in the town of Bansang.
Feeling tired and unreasonably wishing the clock can be faster for 'Iftar' (fast breaking) time, I laid on the bed, looking at the roof and as usually started wondering about some of the issues around me and my society.
Suddenly, there was a knock at door; a friend who is on posting in Bansang comes in requesting for a small 'mboose' (plastic bag). On his right hand, a mobile phone and a wrist watch was held. As I exclaimed "aaahh mboose mom problemla legai deh", I remembered I had one in my bag. Reached out to it and handed him the black bag and as he was about to leaves, a short discussion ensued; the topic – the banning of the sale and use of plastic bags in the country. We talked about its advantages and disadvantages, how short the notice given by the authorities was and how other countries went about banning the use of the plastic bags, giving more time to importers to receive the orders and clear those in stock like in the case of Kenya and Rwanda and or specifying the type of plastics bag to be ban in phases like our neighboring Senegal will be doing.
As my friend left the room, I assumed he was going to use the bag to wrap his phone and wrist watch in the event rains falls. This is a practice of many people during this rainy season. Automatically, my thinking line changed from the earlier societal issues to governance and political issues in the country. I thought about the effects – negative and positive that emanates from the banning of importation and sale of plastics bags. The previous three days, I was in Mansa Konko with a similar group of young people and at fast breaking time, drinking water was a little difficult to get because the usually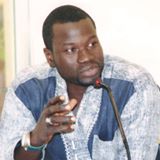 'Naan' wasn't available. There and then, a statement of neighbor, who works as a taxi driver came to mind. He told me "Bakary, nyung deng sona si werri korr bi deh, si ndogu gotteh purr am ndoh sah problemla". Surely, I could not ask him to buy bottle water because of the cost.
I then imagined about the number of young people and women who will be rendered unemployed because they were making their livelihood from the sales of these bags or food stuff in the market that cannot be put on paper – at least in the meantime until we have a replacement. I imagined what will happen to those Gambians and non-Gambians who are operating small companies engaged in processing tap water with the use of the sterilising machines to produce sachet water locally call 'Naan' or those young people and mothers who are employed as sales persons for this type of water or selling it to supplement the family feeding and pay costs related to their and their children's education.
The questions that come to mind is, before recommending to the Executive for a complete ban, did the National Environment Agency (NEA) and its parent body – the Ministry of Environment
1. Consult other stakeholders such as the Ministries of Finance and Economy Affairs, Trade and Employment and that of youth to device a better strategy which balances the interest of all sectors?
2. Did they consider the economic impact of the ban i.e. how much of revenue will be lost by both central government, local councils, businesses and families and compare it with the negative impact of just one year continuous use of plastics while a phased out plan is device?
3. Why didn't they have an alternative for the plastic bags first before unexpectedly putting a ban and finally
4. What about businessperson who has already placed an order from the manufacturing companies or have a huge stock in his/her stores in Gambia. Albeit, most have paid their tax duties for 2015
I am not against any ban of non-biodegradable but I believe as a nation, we need to be more strategic in our policies. We should be able to consult all stakeholders with a view to having divergent views on an issue before taking action. We should be able to balance environment, economic, social and developmental interests rather than focus on one side at a particular time.
Editor's Note: This article was first published by the author on his Facebook page.
The author is a board member of Directors at Side by Side Organisation and programme Officer at Child Protection Alliance (CPA) and Voice of the Young.