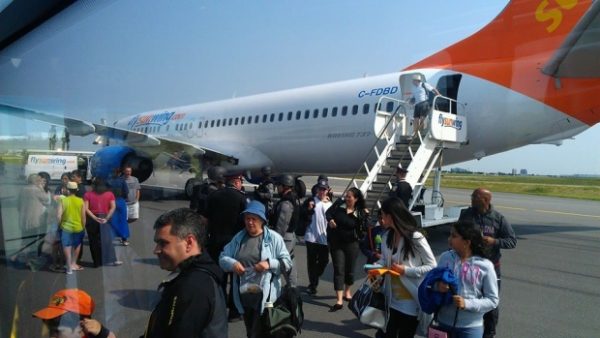 (JollofNews) – A total of 154 tourists from Holland have arrived in The Gambia ahead of the next tourism season opening in October, 2015, APA can report Saturday.
The earlier arrival of the first tourist flight according to officials of The Gambia Tourism Board (GTB), is a signal to an expected bumper record of arrivals in the upcoming season compared to last year when the Ebola epidemic elsewhere in West Africa scared them off.
Speaking at the Banjul International Airport shortly after the arrival of the tourists on Friday evening, the Director General of GTB, Abdoulie Hydara said, his country remains a true tourism hub in the region despite the setback experienced last year when many would-be holidaymakers cancelled their visit after the outbreak of the Ebola epidemic in Sierra Leone, Liberia and Guinea.
He said although there was no single Ebola case in The Gambia, its proximity to countries worse-hit by the epidemic made it difficult for tourists to regard it as a safe destination for a holiday.
"This is due to the unfair reporting on the disease by western media", he told the state broadcaster GRTS.
Meanwhile, GTB officials are optimistic over a successful tourism season with thousands more tourists from Europe and other parts of the world expected to arrive in The Gambia starting in October.