(JollofNews) – The bottles boasting Cabernet Sauvignon and Grenache could be from any Parisian supermarket but a closer look reveals this is wine with a difference — nurtured in the unforgiving soil of Africa's Sahel.
"Le Clos des Baobabs" — "the Baobab Field" in English — is Senegal's first vineyard, situated an hour's scenic drive from the capital Dakar on the picturesque Petite Cote.
Extending over just one hectare (2.5 acres) dotted with baobab trees which watch over the young grape as it gorges on nourishing, year-round sunshine, the plot is the realisation of a cherished dream shared by two French businessmen who are lovers of all things Senegal.
"The main challenge here is that there are no significant seasonal changes," said Philippe Franchois, an insurance broker in his 60s who teamed up with Francois Normant, a former computer engineer.
Since acquiring 10 hectares of land three years ago in the rural idyll of Nguekhokh, they have spent much of their brainpower and business acumen accommodating the unfavourable conditions.
"In France, you harvest on near enough a fixed date. The vine in Senegal degrades quickly but the advantage of the climate is that we can make two harvests a year," says Franchois.
Senegal is a flat, arid country, but the rainy season brings a mixture of hot sunshine and biblical downpours and the air near the coast can be relatively humid.
The two entrepreneurs use a complex irrigation system, featuring a 180-metre (600-feet) well, which looks impressive — and expensive — although the businessmen prefer not to discuss how much cash they have sunk into the venture.
Of the 10 hectares, only one is operational so far, a testing ground to gauge the reaction of vines imported from France to the unpredictable, capricious Senegalese soil.
– 20m bottles sold annually –
Normant and Franchois have started out with five varieties — Cabernet Sauvignon, Cinsault, Grenache, Syrah and Sangiovese.
"The Cabernet misbehaves. It's a long vine. We're not planning to repeat the experience," says Normant, who is in no hurry to reach industrial production levels any time soon.
This year, for the estate's second harvest, 500 bottles of red and rose wine are being readied, stamped with the emblematic baobab tree, which the pair hope will be their trademark once they begin marketing.
At 7,000 francs (11 euros, $12.30) a bottle, the wine is aimed squarely at the upper middle class, but the entrepreneurs deny being an expat brand in the almost entirely Muslim country of nearly 14 million.
"There is a Senegalese upper middle class who love good things and want to consume local produce," says Franchois.
Le Clos des Baobabs is starting out with a red, a "classique" and a rose which Normant and Franchois say will work well with the spicy cuisine typical of Senegal, such as the ubiquitous "tiep bou dieune" rice and fish dish or "yassa poulet", chicken roasted in an onion sauce with lemon juice.

"Wine culture is in its infancy here," says Mokhsine Diouf, a Senegalese winemaker who trained in France who has been advising the business since his return to Senegal in 2013.
"Because of religion, there is a lot of hypocrisy on who drinks and who buys alcohol but 20 million bottles of wine are sold each year."
– Pitfalls –
Unable to stump up for a surtax of 125 percent imposed on imported wine, most Senegalese buy alcohol manufactured locally which, while much cheaper, is of dubious quality and potentially unhealthy, according to Diouf.
Franchois and Normant say they are proud of having managed to produce their wine despite all the pitfalls.
The grand cru may be some way away, but the pair profess to be pleased with a cuvee they say most buyers find "very satisfactory".
"The red has a beautiful deep colour with purple shades," says Jean-Marie Mikalef, a winemaker who has come to enjoy the novelty of homegrown wine in a Dakar bar.
"You can smell the ripe prune, the date. For a first vinification in Senegal, that's great."
Franchois, smiling, tells how sommeliers and winemakers invited for a blind tasting in France a few months ago thought the Clos des Baobabs rose "was from the Cotes de Provence or Coteaux d'Aix".
While he and his partner appear not to dwell too much on the future direction of their business, they already have a new project in mind — their own wine bar.
"We'll set up there in the branches of the baobab," says Franchois.
"People will taste the wine overlooking the vineyard. It will be magical."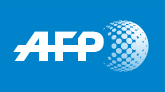 By Margaux Subra-Gomez