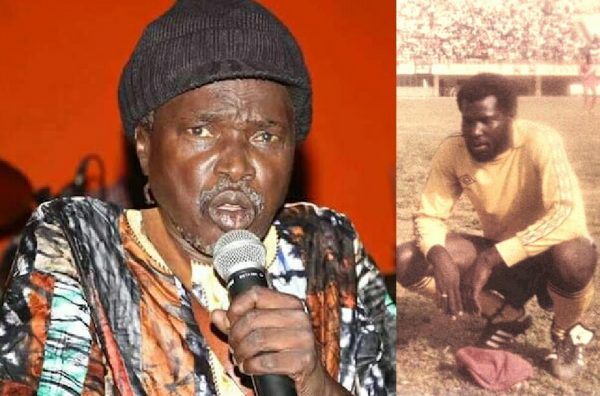 (JollofNews) – In this week alone, our native Gambia has been struck with the demise of two outstanding personalities in the sports and arts, yet apart from the out pouring lines and voices of regret at their passing, not much would be coming from the powers that be.
But the case of Musa Ngum and Goalkeeper Babucar Saho should serve as wake up call for the Gambia to take a proper care and celebrate her heroes.
Starting from Saho first, the ebullient Goal keeper and his fellow veterans have been wondering the streets for Banjul with very little attention to them by way of opportunities or recognition.
The starling contributions Saho and his fellow footballers have done to national developing have been left and continue to be left in the wilderness. In the absence of a clear cut policy or government institution with a mandate to mobilize and harness the natural endowment of these veterans with a view to tap their knowledge and experiences, they will be left unnoticed and unappreciated.
Saho played for the Gambia national team, then called The Gambia Eleven from the late 70s to the mid-1980s. He is widely regarded as the most celebrated Gambian to man the post for the national team.
Musa Ngum was clearly one of the most talented musicians the Gambia ever got. His powerful voice entertained crowds in Banjul and Dakar and transformed him to be an icon in both countries.
He was so well known in Dakar that Senegalese often regard him as one of them. He uniquely preached Senegambian unity by wearing shoes of different colours vowing that he would only wear shoes of the same colour when the Gambia and Senegal became one nation.
Yet according to many independent voices Musa died an almost forgotten man. He was hardly seen heard at big national ceremonies of late. And he died a struggling man. Here was a man the state could have help maintain not only himself but in fact set up a rich legacy in music by grooming young musicians.
As we mourn these two celebrities we are of the opinion that we should have done better for them while they were on this planet.