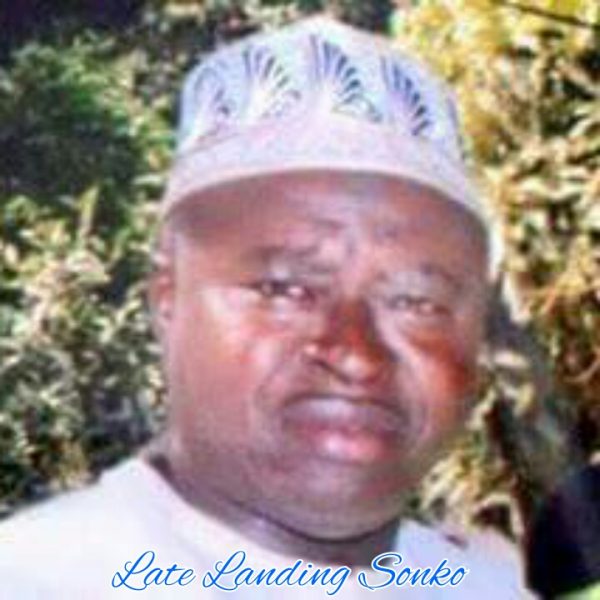 (JollofNews) – The late Hon. L.J was an inspirational leader who led by example, he was a very kind and humble man with a Positive mental attitude, very resourceful, resilient, highly respected, great role model and most importantly he has a good Sense of Humor.
He was a pillar that supported our whole family! Such a huge loss to our family, friends and the entire country
Late Honorable Landing Jallow Sonko was a teacher prior to joining politics, he taught at several schools before he became a career politician and a civil servant. He represented Upper Niumi constituency in the parliament of the first Republic from (1972 to 1994),
He served as a Minister of Local Government and Lands, Minister of Health and also as Minister of Tourism.
He was a devoted Muslim, family man, a community leader who undoubtedly contributed immensely in the development of his community and the Gambia as a whole. No words can describe the way our family feels today as we mourn his tragic death.
To the family: I encourage everyone to stay strong, live life to the fullest as tomorrow is not promising to any of us, we must embrace and love one another, treat each other with respect and dignity, and make good use of our resources by helping each other and the needy in our communities. I personally believe that Life is not about the hardships you have to go through; it is about your perspective on everything that has happened in life, whether good or bad you can choose to be angry at situations or learn from them. I choose to live and learn. Let His Legacy live on….
Rest in Peace uncle L.J
May Allah protect his entire family, his relatives, loved ones and all Muslims. May Allah help us obey his orders, remain obedient to him, and follow his example and the example of our prophet (PBUH). May Allah grant him his love, grace and his generosity and reward him with the highest place in his Jannat-Ul-Firdaus. May Allah pray upon his Prophet and Messenger Muhammad (PBUH). His family and his companions. All praise due to Allah, the Lord of the universe. Ameen
The Sonko Family
ALWAYS REMEMBERED
BY Safiatou Jemilla "Meme"-Sonko (Granddaughter)
Even after life is gone
In our hearts your love remains on
Even after you have left our sight
In our thoughts
Your light shines bright
Even after you are gone
In our memories
You forever live on.