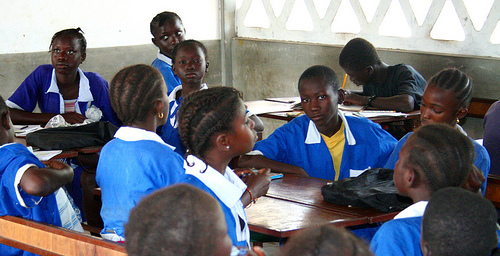 (JollofNews) – The Gambia government through the Ministry of Basic and Secondary Education (MoBSE) has declared free education in all public schools from primary to secondary levels.
According to a MoBSE statement seen by APA on Friday disclosed the removal of school levies is under the School Improvement Grant (SIG) funded by the government in a bid to provide education for all Gambian citizens.
It said the grant does not include books for the students and that parents are required to take charge of the stationery need of their children.
The move has been welcomed by many Gambian parents some of whom could not afford to pay for their children's school fees.
Meanwhile, ordinary Gambians are calling on the government to work on the quality of education in public schools, noting that private ones though expensive do better than the others in terms of academic performance.
In October, 2014 President Yahya Jammeh promised to make education free by September 2015, to ensure that any child born in The Gambia is assured of basic education, as provided for in the 1997 constitution.