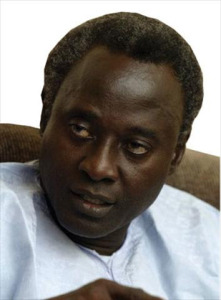 (JollofNews)- An opposition leader in the Gambia has reminded President Yahya Jammeh that he does not have any power under the country's constitution to transform the small West African nation into an Islamic State.
Last Saturday, President Jammeh during a polical rally in Brufut as part of his annual Dialogue with the People's Tour, declared his country to be an an Islamic state.
"Gambia's destiny is in the hands of the Almighty Allah," Mr Jammeh said.
"As from today, Gambia is an Islamic state. We will be an Islamic state that will respect the rights of the citizens." He said there would be no restrictions on dress and that other religions would be respected.
But Halifa Sallah of the People's Democratic Organisation for Independence and Socialism (PDOIS), said Mr Jammeh's declaration of the Gambia as an Islamic Republic was false and needs to be retracted.
In a letter to the country's Attorney General, who is also the principal legal adviser to the government, Mr Sallah urged him to 'inform the President of the Republic that he has no locus standi to declare the Gambia an Islamic Republic.'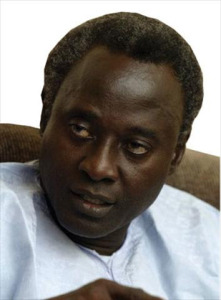 He added: "To do so is to subvert the 1997 Constitution. Needless to say, the President of a Republic is the last person who should subvert the constitution on which the legitimacy of his government rests."
The former National Assembly Member for Serrekunda Central added: "Two legitimate constitutions cannot co-exist side by side. One must be a true constitution and the other a farce. In this case the 1997 Constitution which has been approved at a referendum and came into force on 16th January 1997 is the real Constitution of the Republic of the Gambia and the Constitution of the Islamic Republic declared in Brufut does not exist. This is why no one in the world knows its content.
"It is therefore important for the Government to waste no time in retracting the declaration. It is an elementary truth that no Republic could exist without a Republican Constitution which establishes the laws and institutions of a state. An Islamic Republic has to have its own constitution which would indicate the qualifications and roles of presidents, ministers, parliamentarians and judges. The constitution would have to come into force before one could declare an Islamic Republic."
Mr Sallah noted that the 1997 Constitution is the fundamental law and it could only be changed by amendments as provided for in Section 226 of the Constitution. He added that President Jammeh took an oath to defend the 1997 Constitution and any declaration which is at variance with the provisions of the constitution is a violation of his oath of office. He therefore urged the Attorney General to explain these facts to the president to prevent him from bringing the Office of President into disrepute.