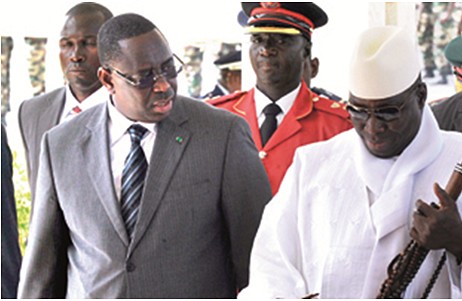 (JollofNews)- Senegal's President Macky Sall said on Tuesday he would hold a referendum this year to reduce the presidential term to five years from seven, seeking to "set an example" at a time when some African leaders want to lift their term limit.
Sall declined to say whether he would seek a second term in his West African country, regarded as a bastion of democracy in a turbulent region, though he is widely expected to do so.
Sall pledged during his 2012 campaign that he would cut the presidential term in Senegal to bring it into line with regional norms after his predecessor, Abdoulaye Wade, increased it from five to seven years.
"Have you seen a president decrease their mandate? Me, I am going to do it," he told a news conference.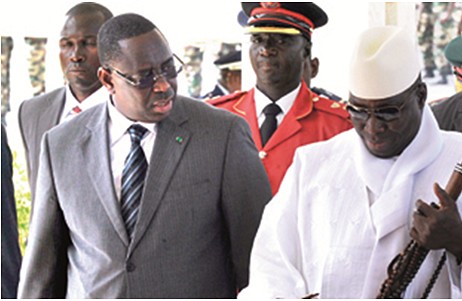 "People must see that in Africa, we are capable of setting an example and that power is not an end in itself."
Sall, a former prime minister during Wade's term as president, said the referendum would probably take place in May 2016. If the outcome is positive, the next presidential election will take place in February 2017, he added.
Several long-standing African leaders are approaching term limits. In Democratic Republic of Congo, President Joseph Kabila has failed to win support for legal reforms to extend his rule, while in neighboring Congo Republic, the ruling coalition is calling for constitutional change to scrap a two-term limit.
Sall swept to power in 2012 amid a wave of protests against Wade's attempt to sidestep a term limit and to seek a third presidential mandate. The popular opposition to Wade was led by a civil society group called 'Fed Up'.
Three members of the Senegalese organisation were among 40 people detained on Sunday by security forces at a news conference in Democratic Republic of Congo, along with a U.S. diplomat and youth leaders from Burkina Faso and Congo.
The arrests of the pro-democracy campaigners came after members of Kabila's own ruling coalition warned him in a confidential letter this month seen by Reuters that uncertainty over his plans after 2016 was harming its popularity.
"My position is to get these Senegalese citizens – members of 'Fed Up' – released as quickly as possible so they can come home. We are working on that," said Sall, declining to comment on the reasons for their arrest.
Courtesy of Reuters