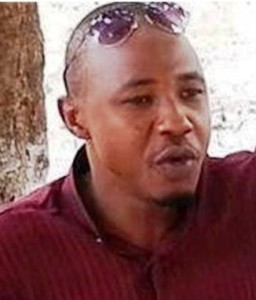 (JollofNews) – A Gambian school principal who was arrested and remanded in prison for allegedly sending photographs exposing police corruption to a US-based Gambian blogger has been granted bail my a magistrates' court.
Lamin Camara, principal of Demfaye Basic Cycle School, Central River Region (CRR), is charged with libel and making false publication. He pleaded not guilty and was given a D100,000 bail by the Basang Magistrates' Court.
Mr Camara's troubles with the police began on 12th December 2015 when a vehicle that was transporting some items donated to his school was stopped by police at Kaur. Reports said the driver of the vehicle was asked to see one Police Sgt 844 Bayo, who demanded a D3000 bribe before their vehicle could be release. When the men refused to make the payment, the driving licence of the driver and the insurance certificate of the vehicle were seized by the officer. The driver was later asked to drop-off the items at the school and return to the station.
When the story appeared online a few days later, Mr Camara was nicked by police and detained at Bansang Police Station before he was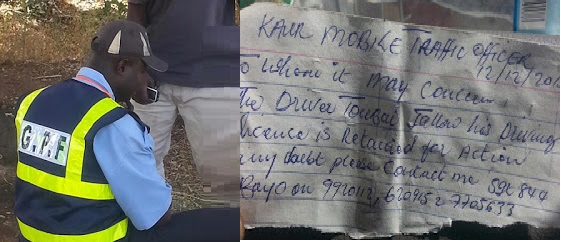 remanded at Janjangbureh prisons.
Giving evidence in court on Monday, Police Constable Abdoulie Boye of Bansang, said while at work on the 16th December 2015, he was informed by the Commissioner of Police for CRR that one of his colleagues has been exposed on the internet.
He added that he was asked to visit www.sidisanneh.blogspot.com, where he saw the story including pictures of Sergeant Bayo of Kaur police Station and a handwritten note captioned "To whom it may concern".
PC Boye added: "The following day, Station Officer Manneh told me that the driver who was caught by the police and issued with the said note, was in company at the time with Lamin Camara, principal of Demfaye Basic Cycle. I left the office with Corporal Malafa and PC Jawla to locate the said Mr Camara and upon arrival at Demfaye village, we found browsing the internet in his house. We identified ourselves as police officers before arresting him and taking him to Bansang Police Station.
"During interrogations he admitted forwarding the handwritten note that was given to the driver by the police officer to one Mr Khan in the US. We also found photos in his phone."
The case continues.