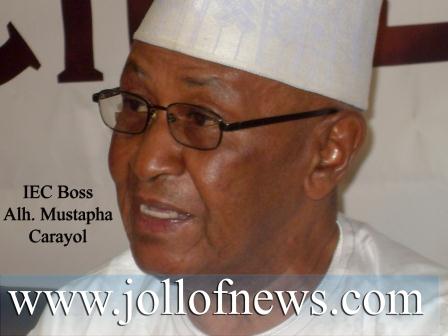 (JollofNews) – Gambia's Independence Electoral Commission (IEC) has said the turnout of applicants for the Supplementary Voter Card has been very low since the start of the process on January 14.
According to a polling agent in one of the centres in the Kanifing Municipality, the low turnout of people applying for the cards is triggered by the requirement for every eligible applicants to pay D100 ($2.5) as approved by IEC.
"Gambians have never been asked to pay for voter cards, in fact many Gambians have a problem of feeding their families, how do you expect them to pay that amount for a card that they have right to", an anonymous agent informed APA on Tuesday.
This issue was highlighted, barely two days after the Opposition leader of the Gambia Moral Congress (GMC), Mai Ahmad Fatty accused Gambian leader, Yahya Jammeh of "fraudulent electoral practices" in the ongoing voter registration process.