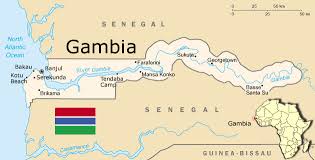 (JollofNews)- Following the arrest and detention of a station manager of the Gambia National Petroleum Company, at least three people were last week rounded up by security agents in Banjul.
According to the sources, the issue is linked to a D1000, 000 ($25,000) unaccounted for, which triggered the arrests for investigation into the issue.
Sources further stated that some of the arrested people are not staff of the company, but were accused to have known something regarding the issues.
"We now arranging to secure bail for them", a family source informed APA on Friday.
According to information from the police headquarters in Banjul, the matter is currently with the Fraud Squad Unit..
Established in 2010, the Gambia National Petroleum Company is a government parastatal and the business arm of the government of the Gambia that seeks to provide relevant quality service for government, private companies and the general public in the petroleum sector thus creating a benchmark for the downstream petroleum business.
Courtesy of Star Africa