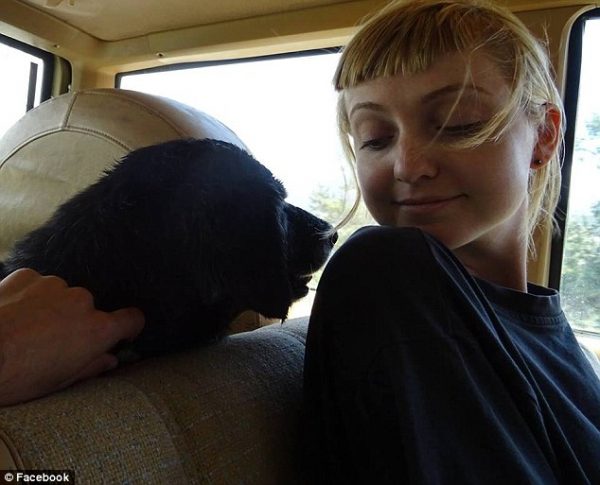 (JollofNews) – Police in Austria have arrested a Gambian man over the murder of an American nanny who had given him shelter at her Vienna apartment.
The 24-year-old Gambian had been wanted by police since the death of Lauren Mann, 25, from Grand Junction, Colorado last month.
He was arrested on Thursday in Bern, Switzerland, at an asylum center there after his mobile phone use was traced.
Police and firefighters had to force open the door to Ms Mann's apartment inside this building in Vienna after her employers became concerned by her unexplained absence from work
The location of the arrest suggests he was trying to use the immigration system to avoid being returned to his home country.
He was named by prosecutors in Austria only as Abdou I., under a legal convention that the surnames of alleged criminals are not released until they are convicted.
No mugshot was released by authorities in either country.
Austrian newspaper Krone also reported that he was already known to police, having raped an underage girl in Germany.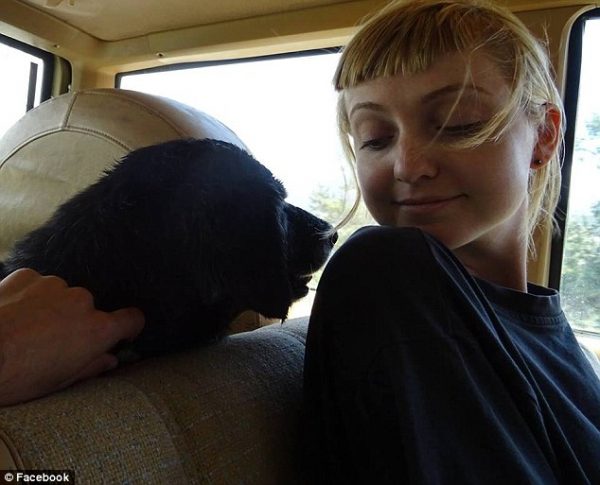 The case is likely to highlight concerns which are growing in Europe over sex-crime related to the wave of immigrants arriving in the continent – although Abdou I. is from West Africa rather than the Middle East, from where the vast majority are currently arriving.
Austrian authorities will now have to request his extradition from neighboring Switzerland.
Nina Bussek, spokeswoman for the Austrian State Prosecutor, told Daily Mail Online: 'A suspect has been arrested in Switzerland. We can't provide any further details at the moment.
'The arrest is supported by concrete evidence, but I can not say what this evidence consist of, since it is part of an ongoing investigation and cannot be made public.
'We have handed in a extradition request at a Vienna court. Whether they have made a formal request by the Swiss authorities yet I can't say, but the request has been made by our office to have the suspect handed over to Austrian police.'
Local reports in Austria suggested that the Gambian had failed in his attempt to stay in the country but had been taken in out of compassion by Mann to avoid him being deported.
The arrest also meant that prosecutors confirmed that they believe Mann was murdered.
Initially they had said they were waiting for toxicology tests after an autopsy found the nanny and part-time student had been suffocated.
One theory they had been revealed to have considered is whether the death was a 'sex game' gone wrong – which was angrily rejected by her family.
By announcing that they are treating the case as a murder and Abdou I. as a murder suspect, prosecutors are effectively dropping that theory.
Her brother-in-law had told Daily Mail Online that the au pair would 'never' have got involved in anything like that.

'I knew Lauren and she wasn't like that,' he said.
'She would never have done anything like that. She just wasn't that kind of a person.
'There's been a lot of inaccurate stuff written and it's just not right.'
Instead of dwelling on her death, Doutis said he would always remember her as 'a brilliant, beautiful person'.
'It's so terrible what happened to her,' he added. 'We're all really upset.
'She was so excited about living in Europe – she had always wanted to move there. It's a really hard time for all of us.'
Neighbors on the peaceful Wiender Hauptstrasse were skeptical of the theory and insisted that Lauren was 'a very lovely girl' and a 'model tenant .
The theory had also been met with skepticism by the University of Colorado graduate's friends in Vienna.
The alarm was first raised on Monday 25 January, when she failed to show up to her au pair job at the home of Michael Kuen and his wife Verena Jaschke-Kuen.
While Kuen alerted authorities, his wife began a frantic social media search for the 25-year-old.
In a post made on Facebook on Monday, she wrote: 'Lauren didn't show up for work today without any notice and her phone is flat.
'This has never happened before and therefore we are a bit worried. Did anyone hear from her or see her today? … and Lauren, please give us call when you see this. Thank you!'
Lauren is thought to have been killed at some point over the weekend and was discovered on Tuesday 26 January in her Wieden apartment with a sweater over her head.
Mann paid ‎€550 ($600) a month for the studio. She was one of the few tenants in the building who was not a friend of the owner as she had taken the apartment over from a university friend who is the daughter of a Greek diplomat in Vienna.
Mann was studying at the University of Vienna, where she had enrolled in October 2014.
She was a high-flying student who had got the top grades, 1s and 2s, in the three courses she had completed towards her degree, for which she had to complete a minimum of 23 courses.
Her au-pair work had meant that she was effectively studying part-time.Mann had studied piano and French at the University of Colorado-Boulder's music school before moving to Europe to study German in Vienna.
The 25-year-old described herself as an avid reader and lover of art, and literature and music.
Courtesy of Mail Online