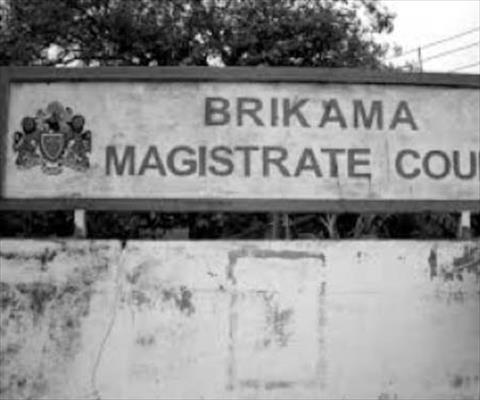 (JollofNews) -Four Gambians who admitted using plastic bags have escaped jail after a local magistrate ordered them to pay a hefty fine of D4,500.
Fatou Manneh, Edrisa Camara, Ebrima Bah and Aminata Loum were arrested by police in Brikama, West Coast Region, for using banned plastic bags in violation of a presidential decree that came into effect last July.
Appearing at the Brikama Magistrates' Court on Tuesday, the two men and two women admitted the offence and begged the court to temper justice with mercy, as they are the breadwinners of their families and also regretted the offence they had committed.
They were ordered to pay D4,500 each in default to serve eight months in prison with hard labour by Magistrate Bojang.
The Magistrate said while he took into consideration their plea of mitigation, the accused deserved to be punished as they have committeda very serious offence because the Gambia government had banned the use of plastic bags in the country
He added that the accused persons were aware of the ban but decided to ignore it and continued using the plastic bags in defiance of the law.
The ban on importation and selling of plastic bags in the Gambia came into effect last July.
The government said the ban was justifiable because the indiscriminate use of plastic bags in the country posed a serious existentialist threat to its fragile ecosystem and presents an unwarranted environmental eyesore.