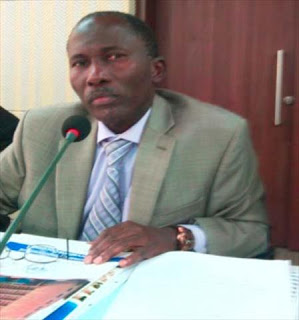 (JollofNews) – The Governor of Central Bank of The Gambia (CBG), Amadou Colley has revealed plans by the government to craft a new legislation to attract more non-banking financial institutions to operate in the country free from administrative red-tape.
Governor Colley made the statement in his keynote address on the observance of Bankers Day on Saturday organised by the Bankers Association.
According to Colley, an increase in the number of commercial banks and financial institutions in The Gambia will greatly contribute to the economic advancement of the nation.
He said, the number of commercial banks operating in the country has increased from five in 2005 to 12 in 2015.
The CBG boss however said his bank will not rest on its laurels but will instead continue to provide a level playing field for banks and financial institutions and attracts others from abroad.
The event was punctuated with a presentation of awards to outstanding banks and was graced by the Gambian Chief Justice, cabinet minsters, managers and representatives of all commercial banks.