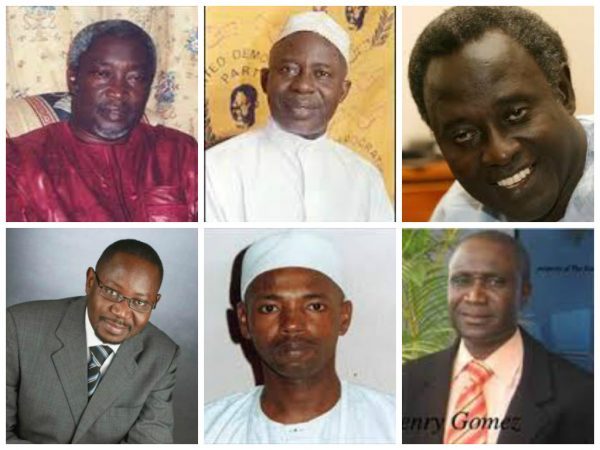 (JollofNews) – "Smart people learn from their mistakes; wise people learn from the mistakes of others."
The Gambia is a country at the political crossroads; a once in a lifetime opportunity to transcend old, party prejudices, and do what is right for the Gambian people. More than two decades after the Jammeh regime took power, there is still disconnect between the grinding reality of daily life in the Gambia, and the political establishment at home.
With the December 2016 elections approaching, the ideal is for a boycott, pending deep reforms to address the inequalities and the opposition's serious lack of access in the electioneering process. It is time to break the state's monopoly of the instruments of electioneering. Additionally, the regime needs to honour reform demands made by the combined opposition. In addition, the following areas of concern need to be addressed so as to protect the integrity of the electoral process.
i. Equal access to the state media
ii. Demilitarising the electoral process
iii. Independent verification of the voter registration roll
iv. On site presence of independent voter eligibility verifications
v. Unfettered and unlimited freedom to hold public rallies and gatherings
vi. Waive the heavy and unconstitutional taxation of presidential candidates
vii. Protection from intimidation by security services and unruly regime supporters
viii. Access to every state resource the regime uses in the election process
The undersigned civil society organisations, engaged in spearheading efforts for peaceful regime change, reecho the need to address the persistent problems of the regime's control and monopoly of the elections process, as a way to protect against elections scam, prevent bending the election results and preserve the will of the people.
In order to combat and educate the international community about the underhandedness of the regime, the Gambia's civil society organisations across the globe, have to date registered fifteen civil society groups; across Europe, the US and Africa, whose purpose is to combat the impunity of the Gambian regime and restore sanity in the political process through the democratic institution and the rule of law. These organisations are typically headed by some of the Gambia's best and brightest; academics, former UN and Gambia executives, lawyers, diplomats, and an array of other professional of impeccable integrity.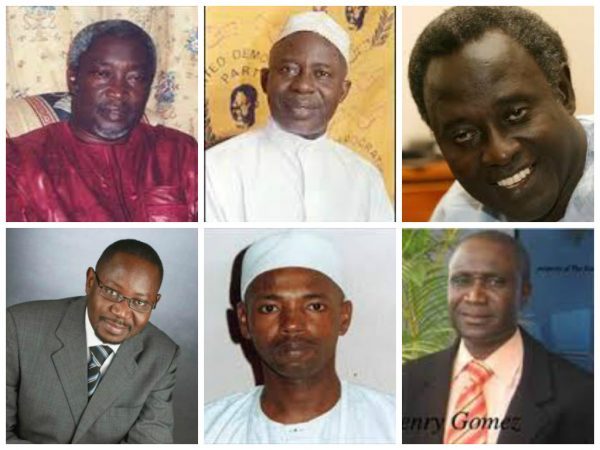 In promoting political unity, to combat corruption of the electoral process, the undersigned civil society organisations, cognizant of the challenges facing the political establishment in Gambia, appeal for the support of western institutions and governments in ensuring that the Gambia regime complies with demands for electoral reform.
In this constant struggle for change, it is important to remember that the opposition, in June 2015, petitioned for electoral reform as the precondition for participating in the 2016 elections. The undersigned civil society organisations fully support of the demands for electoral reforms, and urge the opposition to honour the pledge to boycott the elections if reform demands are not fully and adequately implemented. These serious electoral problems have existed for far too long, yet, all or some of the opposition continually help legitimise the Jammeh regime by contesting in elections they know to be skewed in favour of the regime.
Finally, with ten months to these consequential elections of 2016, it is imperative for Gambia's political establishment and Gambia's exiled civil society organisations to find common ground in establishing boundaries to endure electoral integrity in Gambia.
The importance of presenting a united front in the 2016 elections is underscored by the way the Gambia has receded from the international community of nations and isolated as pariah nation. In addition, the tortures, mass incarcerations, killings and forced disappearances are compounded by the collapse of the entire administrative system, further exacerbating the challenges faced by the Gambian people. It is for these and other reasons that the undersigned civil society organisations seek unity of the political opposition, to avoid legitimising the dictatorship, and further plunge the Gambian in five more years of political misery.
Signed
Coalition of Gambian Civil Society Organisations, viz:
Gambia Movement for Democracy and Development
Campaign for Human Rights Gambia
Gambia Youth for Unity
Gambia Consultative Council