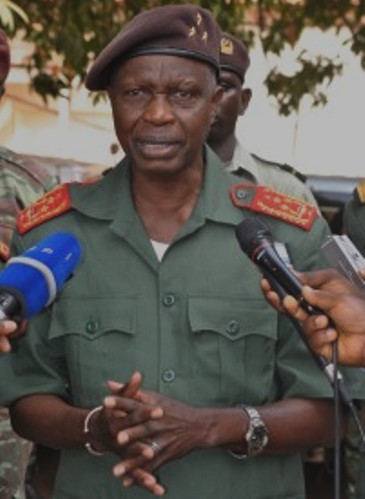 (JollofNews) – The army chief of coup-plagued Guinea-Bissau warned on Thursday that any soldier involved in a plot to destabilise the west Africa nation would be put to death.
General Biague Na Ntam said during a public address that there would be "zero tolerance in the barracks", while soldiers found "taking money to attempt a subversive act will pay with their life".
Guinea-Bissau has been hit by a series of coups since independence from Portugal in 1974, but the rule of law has been largely reintroduced since the election of President Jose Mario Vaz last year.
"Any soldier who fires so much as a shot [against Guinea-Bissau] will be killed. There will be no prison for him. I ask the heads of various units to kill anyone who fires a single shot," the general said during a ceremony to mark his involvement in peace efforts.
"Peace must reign in this country, and it is the army's job to ensure this happens."
Military officials contacted by AFP declined to comment on General Na Ntam's statement.
But a serving member of the air force told AFP that around 10 people had been arrested on suspicion of "preparing an act that would destabilise the country".
The claim could not be confirmed by the army or any other sources.
During the address, General Na Ntam also said soldiers should expect a delay in receiving their salaries for January and February, citing the state's "financial difficulties".