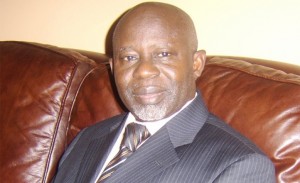 (JollofNews) – The Gambia's main opposition United Democratic Party (UDP) has expressed readiness to work with other opposition parties in the country to defeat President Yahya Jammeh in the December presidential elections.
The Gambia will hold presidential elections in December 2016, but the UDP's leader and secretary-general, Ousainou Darboe, is constitutionally barred from contesting the elections due to his age.
But the UDP said it has identified very important milestones to not only defeat dictatorship in the country but also to work with all other opposition parties in wresting power from the incumbent.
It added that during its recent congress in Basse, the party's executive was empowered by delegates to push a unity agenda among all the opposition parties in the country as part of efforts to present a common position towards 2016.
The party added: "Thus our commitment to demands being pursued by the G-6. We also fully embrace efforts by a group of concerned youths of the different political parties for electoral reform.
"The UDP has embraced these initiatives with the utmost sincerity and faithfulness. We shall continue to be part of all genuine efforts in ending tyranny in the Gambia."
The party clarified that although it's founder and leader, Ousainou Darboe, was re-elected at the congress, it has not elected a flag bearer ahead of the December elections.
It explained that: "The UDP is cognisant of the ongoing efforts to bring the opposition parties together to rally behind a single candidate. Therefore we find it inappropriate to name a flag bearer least it is interpreted as an attempt to impose our choice of candidate on other parties or better still our lack of interest in opposition unity.
"Aside, under the UDP constitution, it is not the congress that selects a flag bearer. Instead it is the party's central committee that is empowered by the constitution to establish a (candidates) selection committee. This selection committee receives and screens applicants and sends the shortlisted names to the central committee, which reviews and interviews candidates.
"Considering the now defunct constituent bodies of the parties organs (including the central committee), and, the population of the newly constituted bodies, one has to give these new organs some reasonable time for them to deliver.
"Those who are familiar with the structure of political parties and how they function do recognise that the party leader is not necessarily the party's flag bearer. And the party's flag bearer is determined (in most instances) at a time that is closer to elections."