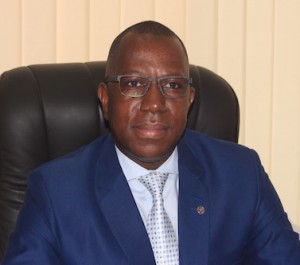 (JollofNews) – It may be one of the smallest countries in Africa, but Gambia's tourism sector has already contributed significantly to the country, and now it is looking to diversify and maximise the potential in other sectors showing promise.
Gambia is one of the smaller countries on the continent with only 1.8 million people – in perspective that is only mildly above 3 per cent of South Africa's population. The tourism industry employs one in seven Gambians said the CEO of the Gambian Chamber of Commerce, Alieu Secka.
"That [tourism] is a huge area of investment as well as part of the economy, tourism actually contributes between 12-18 per cent of our GDP so it is a very important sector," said Alieu Secka.
He also said that one in every three European visitors, return to Gambia because of an enjoyable stay.
Secka says Gambia is maximising this potential by utilising the efficient boating system, simplified processes as well as the active trade industry on its ports with dairy export from Ghana and not forgetting the "friendly, hard-working" nature of the Gambian people.
"There is an increasing niche in the real estate," said Secka, as well as sectors like agri-business and trade and industry are doing well in the West African country.
Agriculture in Gambia has huge potential as it has a significant amount of fresh fruit and vegetables that could stimulate investment into the industry.
Like most African countries, Gambia still imports fruits and vegetables from other countries, investing in the packing and processing in the country would open up demand and increase job creation and possibly find it exporting as well.
"The fact that we produce so many bananas, oranges and watermelons – which unfortunately is not being processed currently, means there is a huge potential in processing and packaging those items," said Secka.
"The Gambian government works really well with the private sector and one of the arms that it set up is the Gambia Investment and Export Promotion Agency."
Which has a special incentives scheme explains Secka, where investors can be duty free and tax free for years, something which the local government could leverage off too as investment and technology enters the country.
Secka says investors should look to the country because of the ease of processes, the Gambia chamber of Commerce & Industry is "ready and available to support any businesses" that want to enter the economy.
Courtesy of CBNC Africa